Certificate C0145653, by NSF International, 2021.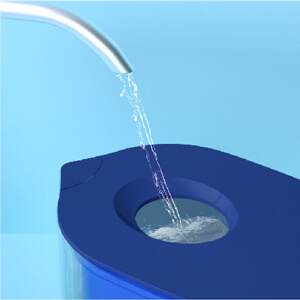 Touch-free spout lid design
It's easy to fill without touch.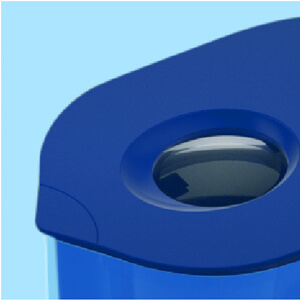 Dustproof spout
Prevents your water from harmful substances.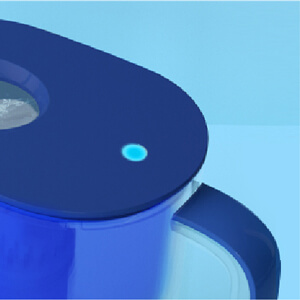 Lifetime indicator light
Reminds you to change the filter cartridge on time.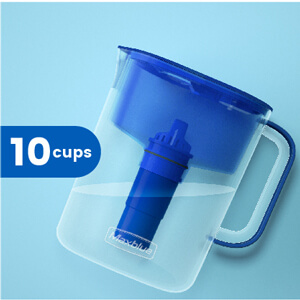 Large filter capacity
Get a 10-cup capacity water pitcher to meet your family's pure water needs easily.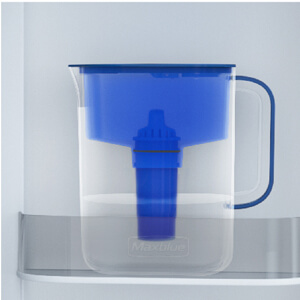 Perfect for your fridge
This fridge-friendly easily slots into your fridge's side door, where it delivers fresh and great-tasting water continuously.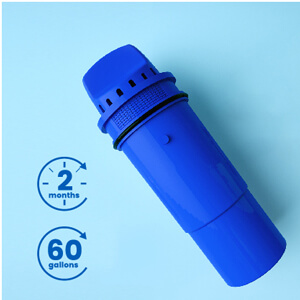 Extended service life
Get a continuous supply of filtered water for two months or more, depending on the condition of your tap water.
More Information
Product Information

Package Dimensions

12.36 x 10.75 x 5.67 inches

Included Components

Pitcher Filter Replacement *1, Water Filter Pitcher System *1, User's Manual *1