Kitchen Water Filter Faucet for G2 Reverse Osmosis Water Filtration System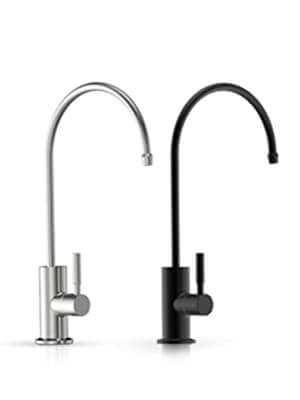 Why choose Waterdrop
•Founded in 2015 to provide trustworthy water purification.
•Waterdrop has designed, engineered, and delivered more than 200 water purification systems, including refrigerator water filters, reverse osmosis water filtration systems, water filter pitchers, water filter faucets, and under-sink water filtration systems.
•Our research team works hard to provide you with the opportunity to enjoy fresh water. Plus, our team is here to solve all your problems.
Waterdrop drinking water faucet
-304 stainless steel, brushed finish & matte black finish
-Wear, rust, corrosion resistance, and lead-free
-Triple O-ring seals avoids rust and corrosion to keep water clean
-360° spout swivel & quarter-turn single lever handle
-Two sizes of quick-connect fittings 1/4" & 3/8"
Top-quality material
This Waterdrop drinking water faucet selects lead-free 304 stainless steel material, ensuring the output water is pure and also keeping all your family members stay in good condition.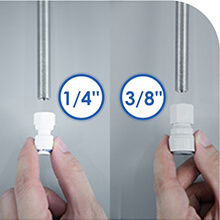 Two choices for quick-connect fittings
We provide two sizes of quick-connect fittings to meet your various installation needs.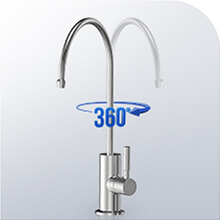 Get water in whatever direction you want
360° rotation offers more space for a variety of activities in kitchen.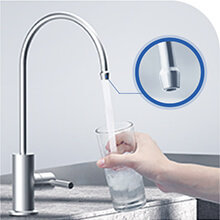 Prevents water from splashing
With a narrow outlet of the water dispenser faucet, water gathers to avoid any splashes.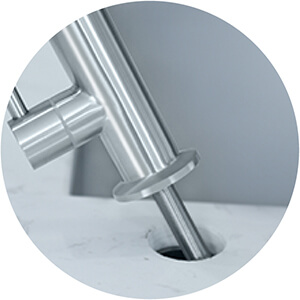 Step 1
Insert the faucet stem into the hole on the countertop.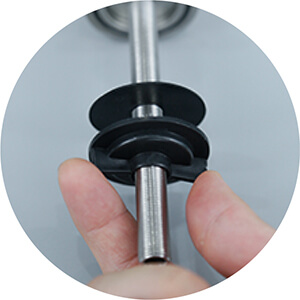 Step 2
Under the sink, put the mounting washer on the faucet stem. Slip on the wing nut and tighten it.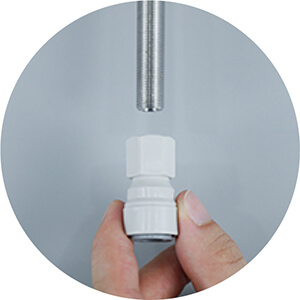 Step 3
Choose the right accessory package according to the size of your PE tubing. Put the black seal ring on the bottom of the fitting.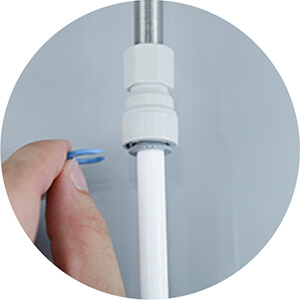 Step 4
Screw the quick-connect fitting tightly onto the faucet stem. Turn on the water purification system to flush the faucet for 1 minute.
More Information
Product Information

Product Dimensions

‎6.02 x 1.77 x 15.71 inches

Item model number

‎WD-G2FCT-BN

Material

‎Stainless Steel

Handle Material

‎Stainless Steel

Included Components

‎Faucet; 2 Quick connectors (1/4 inch & 3/8 inch)

Warranty Description

‎1 year manufacturer