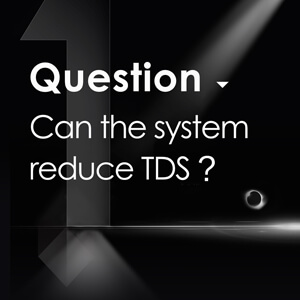 Can this system reduce TDS?
Please note that this Undersink Water Filtration System cannot reduce TDS.
TDS stands for total dissolved solids. It is composed of inorganic salts and a small amount of organic matter. This filter cannot lower the TDS value because it removes harmful substances while retaining minerals such as potassium, calcium, sodium, and magnesium, which are beneficial for your body.
If you need to reduce TDS, the Waterdrop RO System will be an excellent choice. For details, please search ASIN: B07P1XFYJP, B082CZ9XZ9, B082D177MX.