Can the system reduce TDS?/div>
Please note that this under sink water filtration system cannot reduce TDS.
TDS stands for total dissolved solids. It is composed of inorganic salts and a small amount of organic matter. This stainless steel under sink water filter cannot lower the TDS value because it reduces harmful substances while retaining minerals such as potassium, calcium, sodium, and magnesium, which are beneficial for your body.If you need to reduce TDS, the Waterdrop RO System will be an excellent choice. For details, please search ASIN: B07P1XFYJP, B082CZ9XZ9, B082D177MX.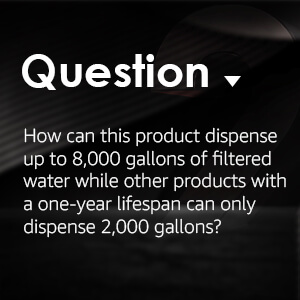 How can this product dispense up to 8,000 gallons of filtered water while other products with a one-year lifespan can only dispense 2,000 gallons?
The reduction rate of harmful substances drops with time. The 8,000-gallon filtration capacity delivers safe and clean water all day until the last minute before the filter is due for a replacement. That said, we advise that you replace the filter once in one or two years, depending on the quality of your local water.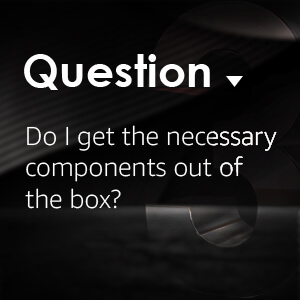 Do I get the necessary components out-of-the-box?
Yes, you get all the necessary components in the box. There is no need to buy additional tools for installation. The package comprises;
Filter housing*1- Dedicated faucet*1 - Bracket*1 - Filter head*1
Filter*1- Fasting ring*1 - 3/8" and 1/2" feed water adapter*1
3/8 inlet tube*2 - Teflon tape*1 - Wrench*1
Drill sticker*1 - Screw*2 - Lock clip*2 - Plastic shrink ring*2