Waterdrop M5RF Countertop Reverse Osmosis System Replacement Filter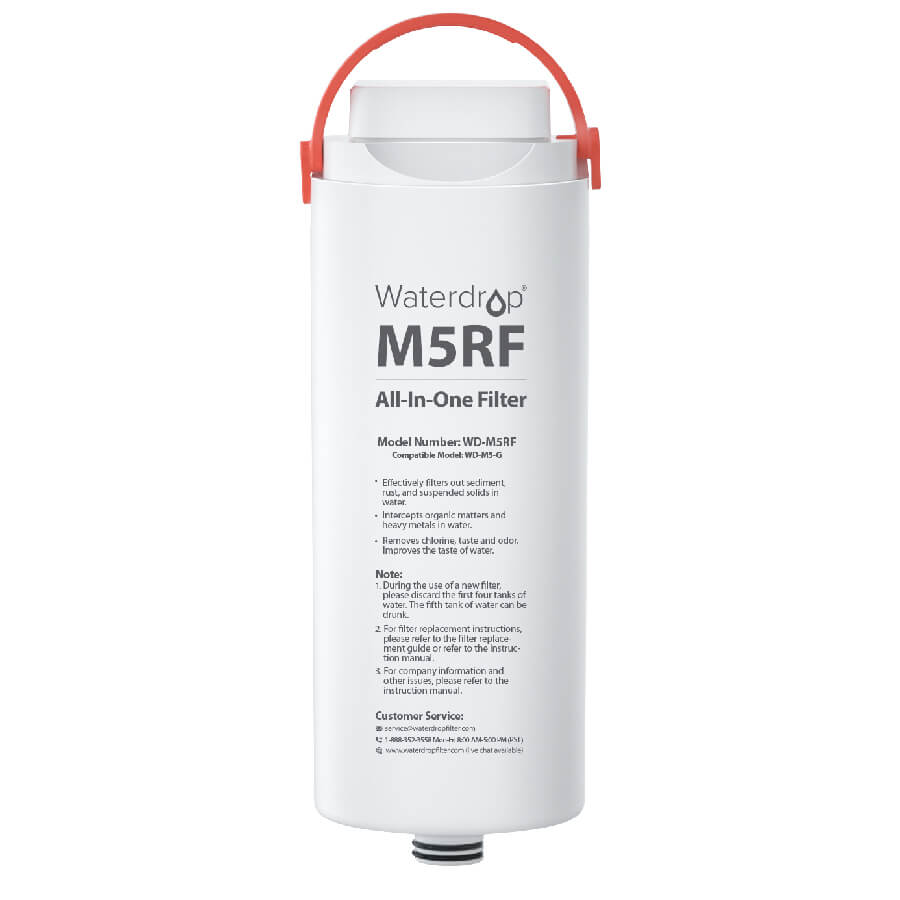 Knowing our Brand:
Founded in 2015 with the wish to provide trustworthy water purification.
Waterdrop has designed and delivered more than 200 water purification products systems including refrigerator and faucet water filter, water filter pitchers, under sink and ro water filtration systems
Our own research team works hard all time to provide everyone a chance to enjoy fresh water. And our team is here to solve all your problems.
M5RF all-in-one filter:
Compatible with Waterdrop M5 Reverse Osmosis System
The M5 RO system uses the filter composition technology with a filtration accuracy of 0.0001 μm, removing most of the harmful elements, including heavy metals, and chemical residues in tap water.
Sediment PP membrane: Removes sand, rust, particulates and suspended.
Premium carbon block filter: Made by premium coconuts, effectively reduces chlorine, lead, taste and odor.
Sediment PP membrane: Filters out additional impurities and delivers clean water to the next layer.
RO membrane: Reduces harmful substances, TDS, and heavy metals.
Post-activated carbon block layer: Reduces chlorine, taste and odor, fluoride, limescale, lead and ensures your water taste.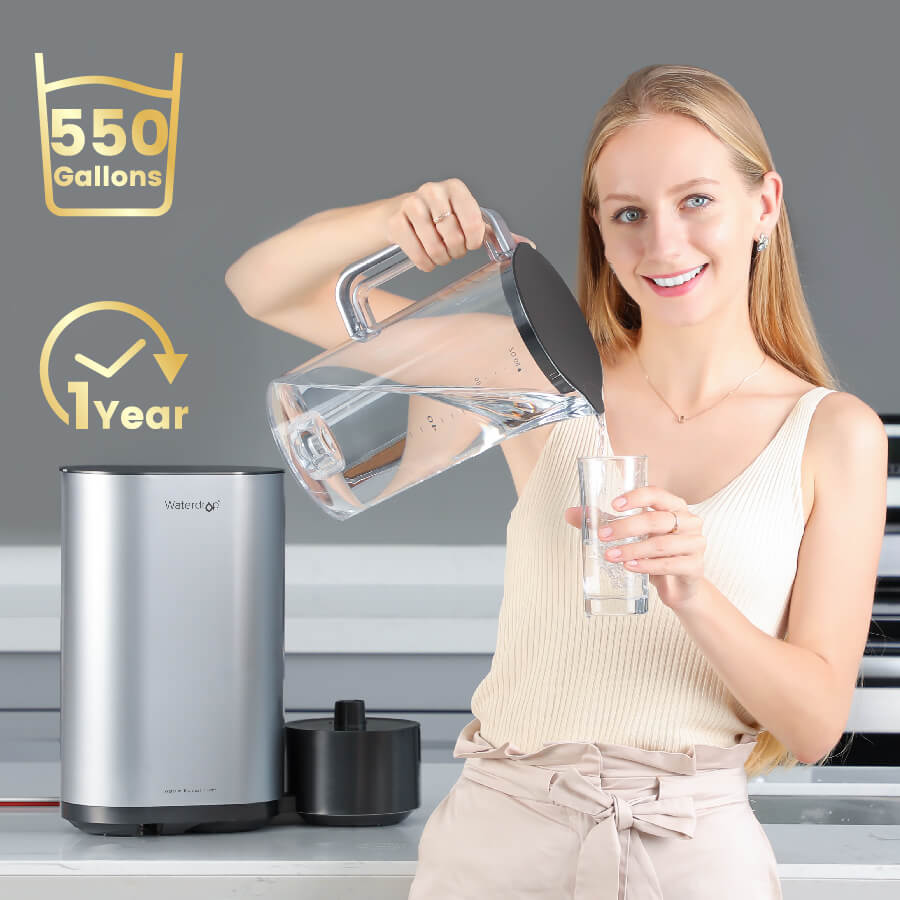 Extended Filter Life
The all-in-one filter provides stable filtration performance with yearlong service life. With the capability of up to 550 gallons of water, the extended filter life will bring less replacement cost and less maintenance time. Please search WD-M5RF for the compatible replacement filter.
Easy to replace
The twist-and-pull design ensures more convenient filter replacement and installation. You can replace the filter in 3 seconds with a single twist. No tools required.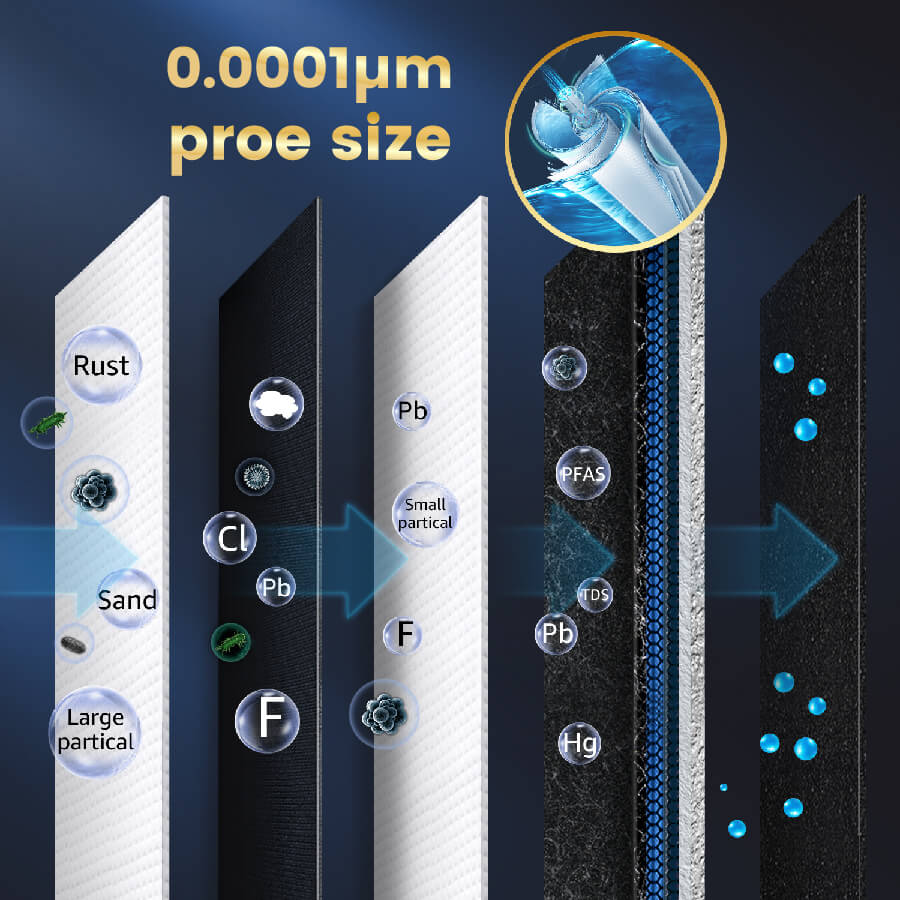 Professional brand
Top quality has always been Waterdrop's approach to water purification. We source our materials in accordance with the highest industry standards.
More Information
Product Information

Package Dimensions

13.74 x 6.06 x 4.88 inches