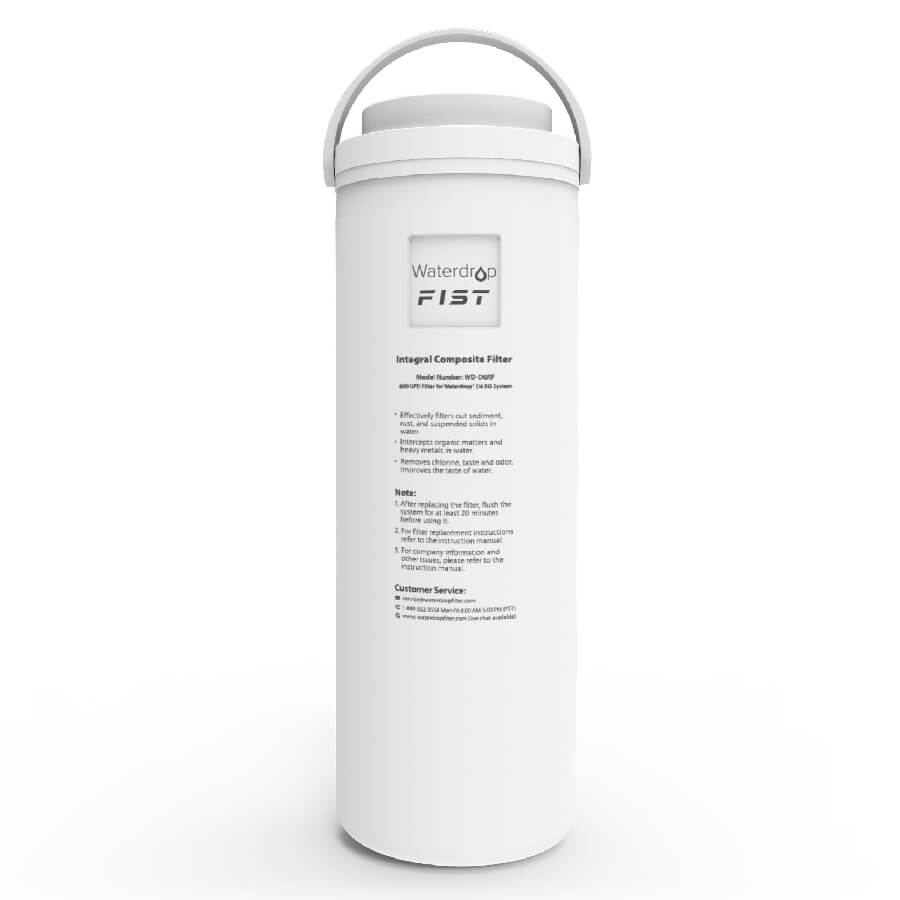 Service life: 12 months or 1,000 gallons, whichever comes first. This may vary depending on filtered water consumption.
Waterdrop FIST Integral Composite Filter
Compatible with Waterdrop Reverse Osmosis Water Filtration System (WD-D6-B)
Model Number: WD-D6RF
What are the 5 filtration stages? What are their functions?
The first PP cotton layer
Filters out sediment, rust, and other large particles.
The activated carbon block layer
Reduces organic matter and chlorine.
The second PP cotton layer
Further reduces suspended matter and other impurities.
The everse osmosis membrane layer
Has a filtration accuracy of 0.0001 μm, intercepting salt, atrazine, nitrates, PFAS, lead, sodium, chromium, benzene, etc.
The post-activated carbon block layer
Reduces taste and odor, improving the taste of water.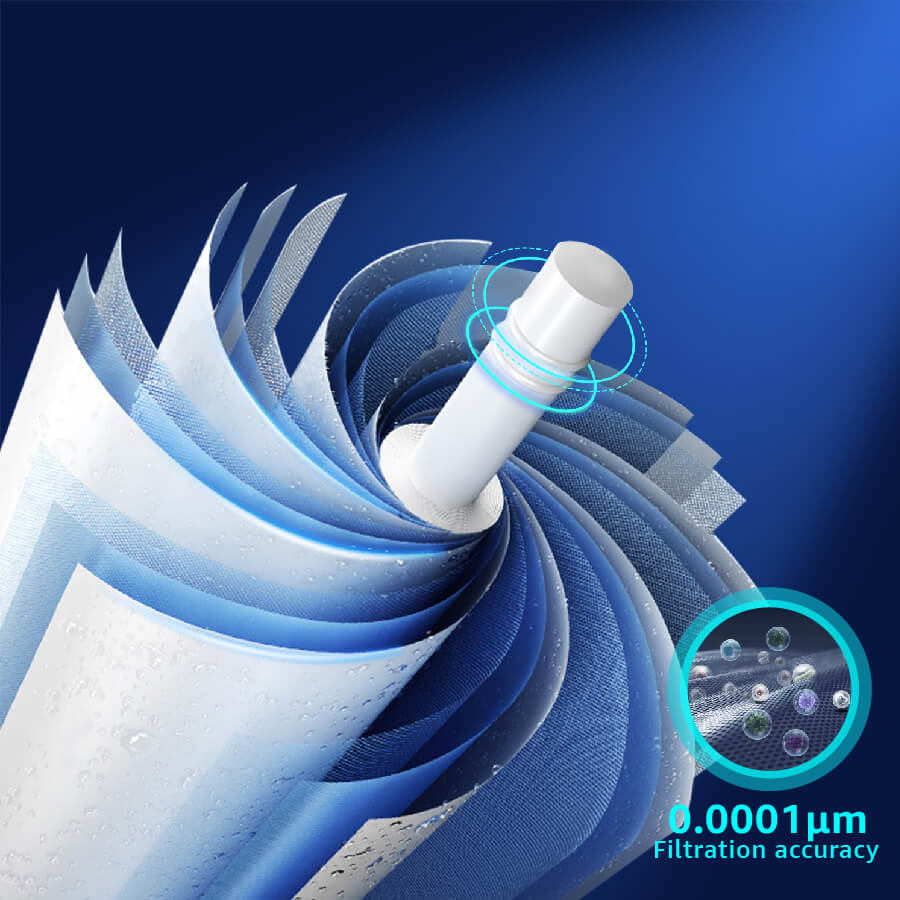 0.0001 μm pore size RO membrane
With its large filtration area, the RO membrane can reduce over 90% of TDS value and 99% of contaminants such as TDS, harmful chemicals, chlorine, VOCs, lead, mercury, arsenic, copper, etc. The high-grade RO membrane delivers water that is beneficial and pure.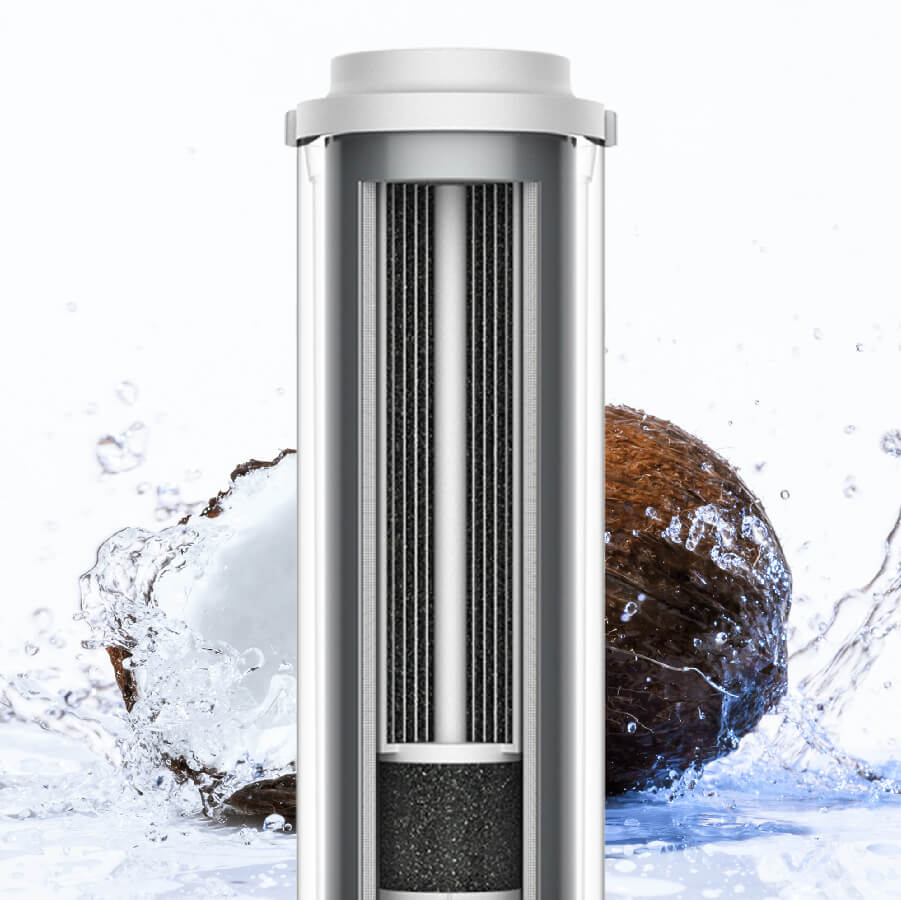 Safe filter media
The natural filter media ensures you will enjoy beneficial drinking water. The activated carbon block is made from natural coconut shell, removing taste and odor, and improving the taste of water.
Fast water flow
600 GPD to ensure fast and stable water flow, you can fill a cup of water in 8 seconds. A booster pump with a huge capacity and an advanced filter membrane bring a more effective filtration.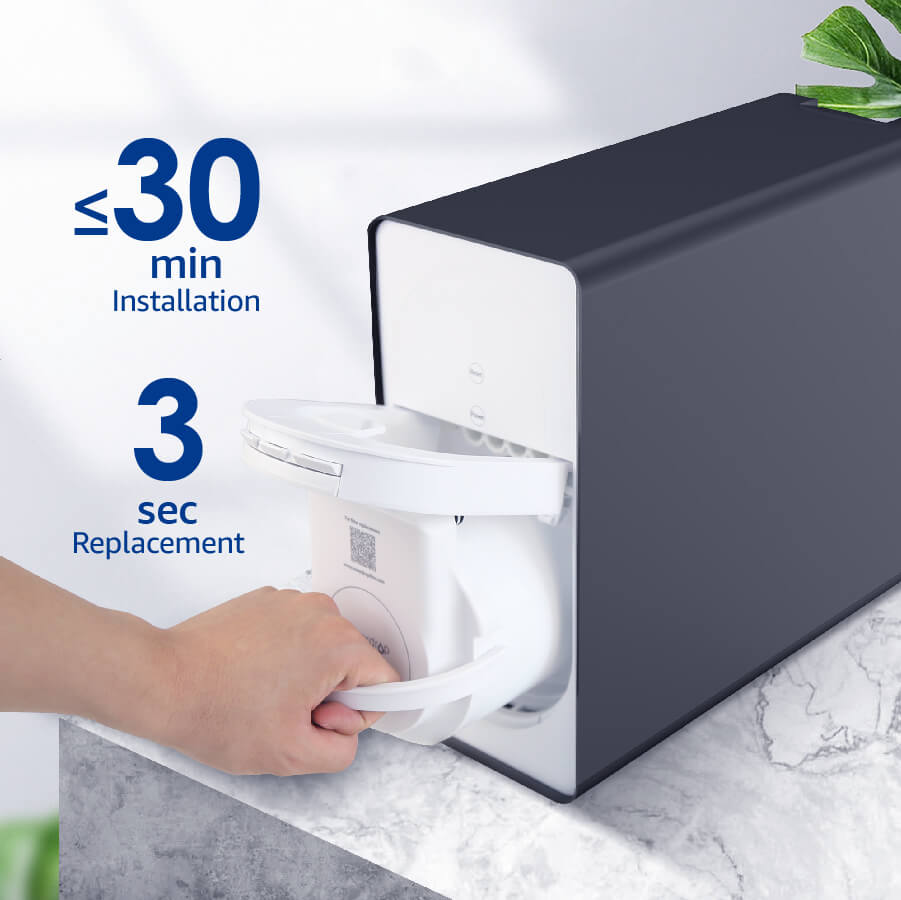 Easy to change filters
With the push-in design, you can easily replace the filter in 3 seconds. The integrated product design reduces noise, water leakage, and electrical leakage. The operation is therefore safer and more convenient.
More Information
Product Information

Package Dimensions

16.34 x 7.72 x 6.81 inches

Item model number

‎WD-D6RF

Material

PP cotton, Activated Carbon Block, Reverse Osmosis Membrane