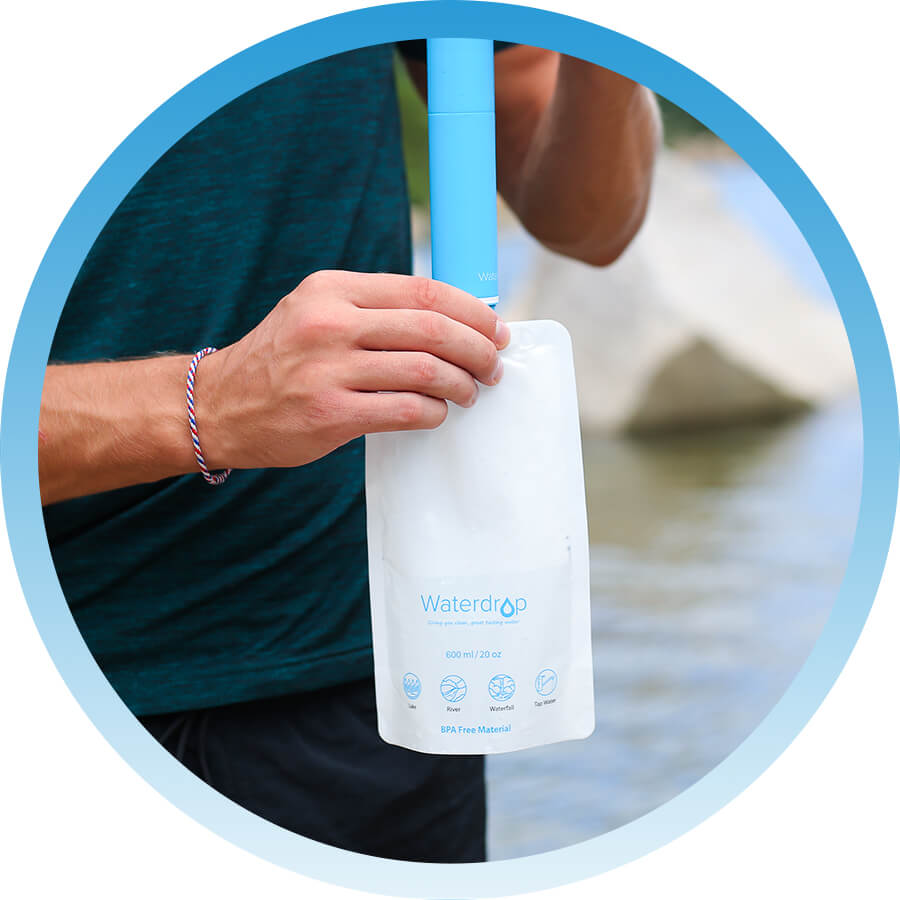 Compatible with Waterdrop Filterstraw
Use with Waterdrop Filterstraw to simply squeeze in clean water from lake, river or under faucet.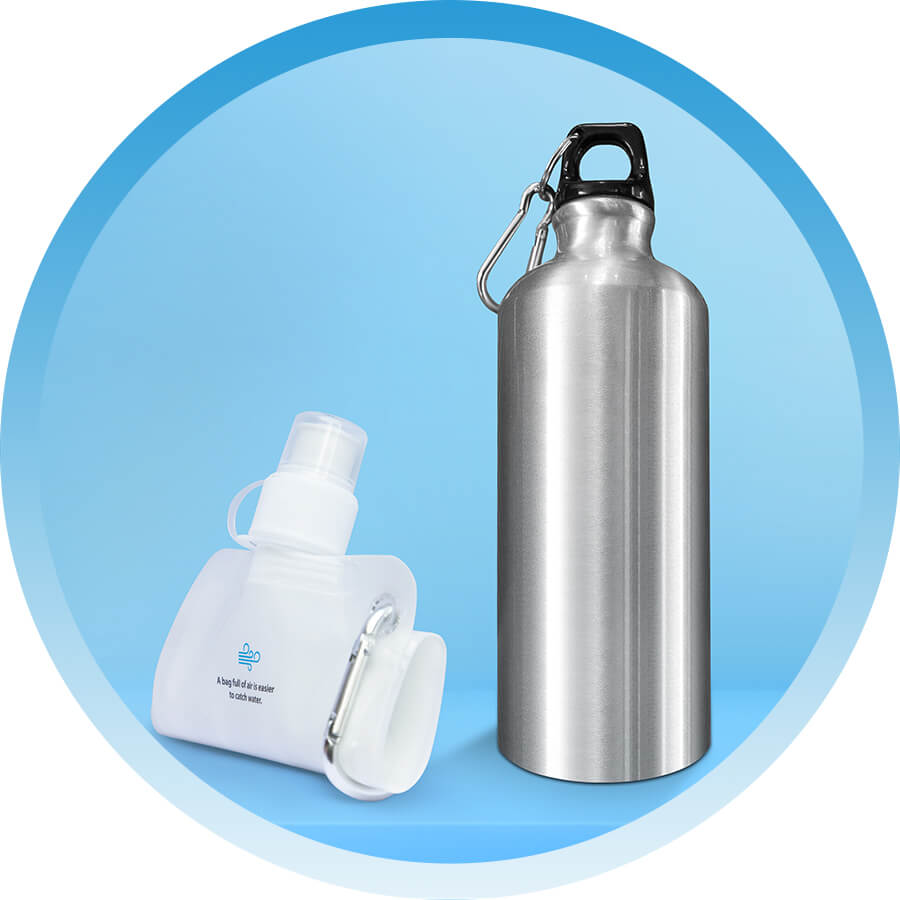 Lightweight and easy to carry
With the lightweight of 29g, the water pouch is less bulky than the normal water bottle and can be easily carried anywhere you want.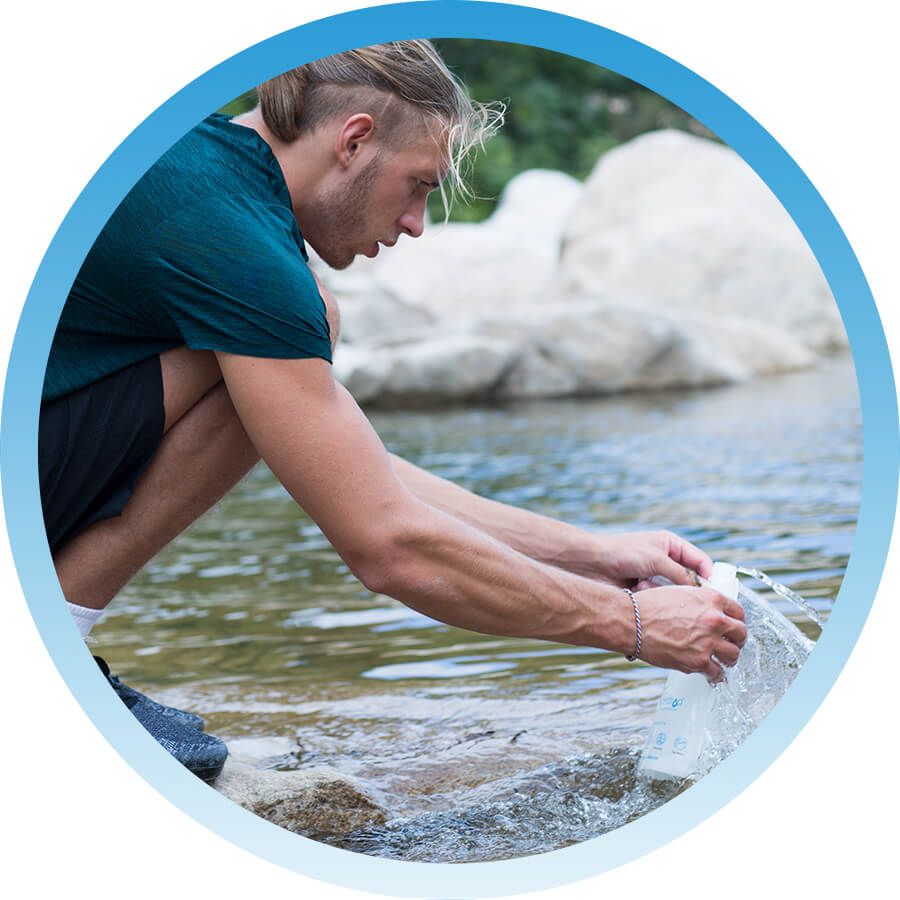 Sustainable convenience
Waterdrop Collapsible Water Pouch is designed with a sustainable mind, the reusable nature of the product aims to reduce the usage of disposable bottles and make clean water more accessible.