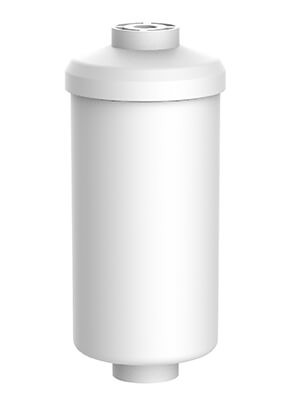 Premium materials for efficient chlorine and fluoride reduction.
Perfect fitness with the King Tank with zero leakage.
8 months service life/1,000 gallons per pair.
Lead-free and food-grade materials.
Reduce up to 98% of fluoride, making water harmless.
Replacement for PF-2® Fluoride Filter
Compatible Model
Waterdrop King Tank Gravity-fed Water Filter System
Travel, Light, Big, Royal, Imperial and Crown System Series
*Please note this is a compatible spare part and the manufacturers' names and part numbers have been used only for reference. Waterdrop is an independent brand.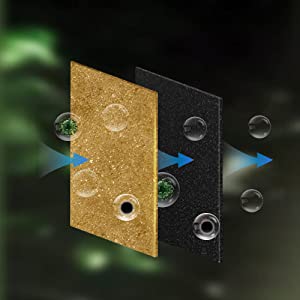 Optimal Filtration
Reduces up to 98% of fluoride in water, protecting your family from the harmful substances. Also, it gets rid of residual chlorine in the water to ensure a better taste.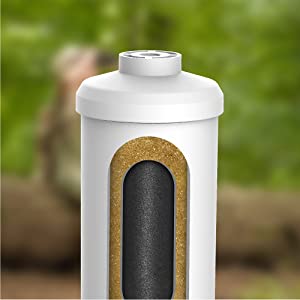 Premium Materials
Combines food-grade fluoride reducer, resin and granular activated carbon with BPA-free housing to ensure safety and constant, pure water for your household.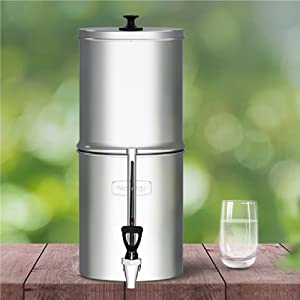 Perfect Fit
The precise design ensures a perfect fit with the King Tank and other brands without any leakage. It brings a quality level and functionality that easily meets your needs and expectations.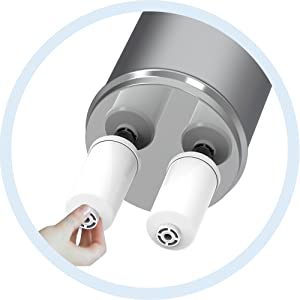 Seamless Installation
Just connect the black filter to the white filter, and you are good to go. It is fast and easy.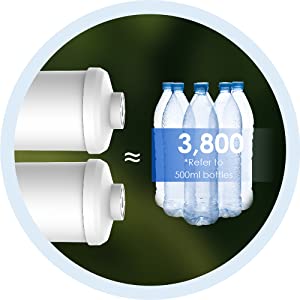 Cost-effective Solution
With a lifespan of 1,000 gallons/pair or 8 months of optimal performance, this filter can save you about 3,800 (500ml) water bottles. Enjoy a constant and sustainable filtered water source.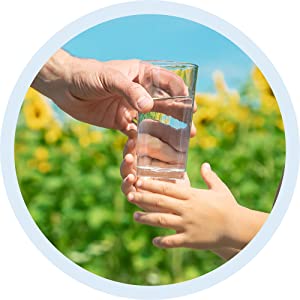 Healthy Water for Your Family
Waterdrop prioritizes your family's safety by providing quality, safe, and great-tasting drinking water for you and your family at all times.
More Information
Product Information

Package Dimensions

6.54 x 5.83 x 3.03 inches