Water is life, treat it right.
Service life: This MRO filter provides you with 24 months or 3,300 gallons of filtered water, whichever comes first. This may vary depending on your filtered water consumption.
Waterdrop Multiple Reverse Osmosis Membrane Filter
Only compatible with Waterdrop G2 P600 Reverse Osmosis Water Filtration System (WD-G2P600-W)
Model Number: WD-G2P6MRO
Sediment PP membrane: Reduces rust, sediment, suspended solids, and other large particles.
0.0001-micron high-precision reverse osmosis membrane: Reduces TDS, lead, salt, atrazine, fluoride, nitrates, PFAS, etc.
Post activated carbon block: Reduces taste and odor and improves the taste of water.
PET pleated membrane: Further filters out large particles.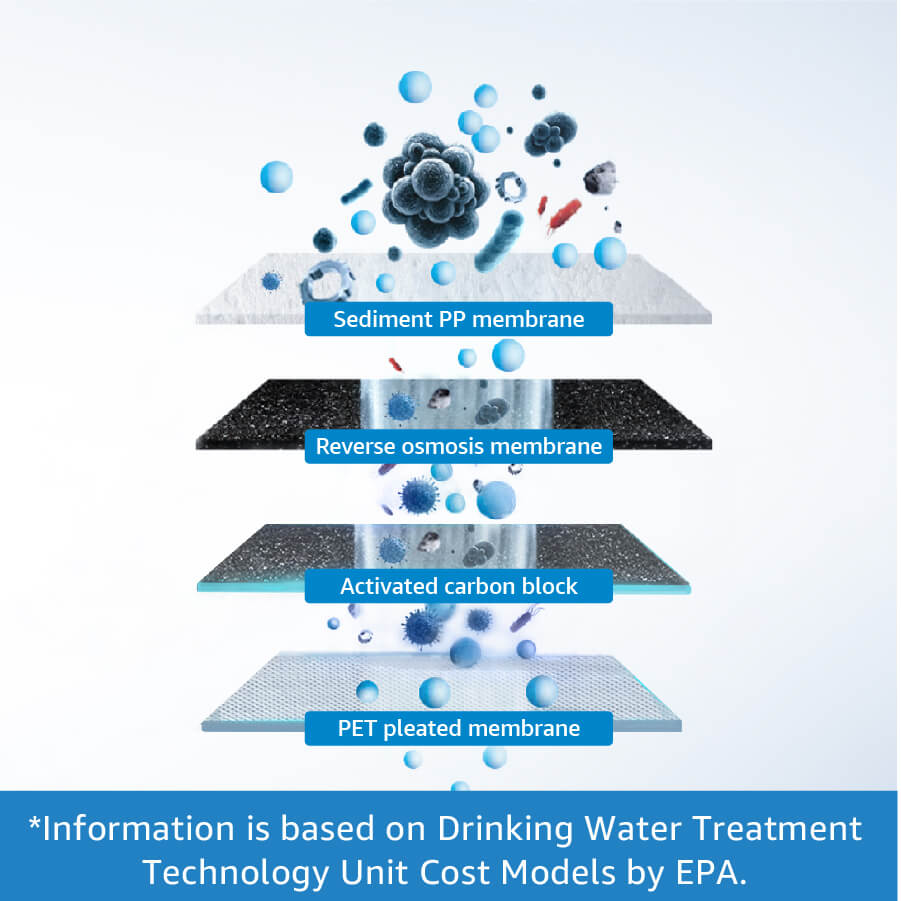 Composite water filter
The G2 P600 MRO filter employs a 0.0001-micron high-precision reverse osmosis membrane, a sediment PP membrane, an activated carbon block, and a PET pleated membrane. The filter reduces most contaminants in water, ensuring every drop of water is pure and fresh.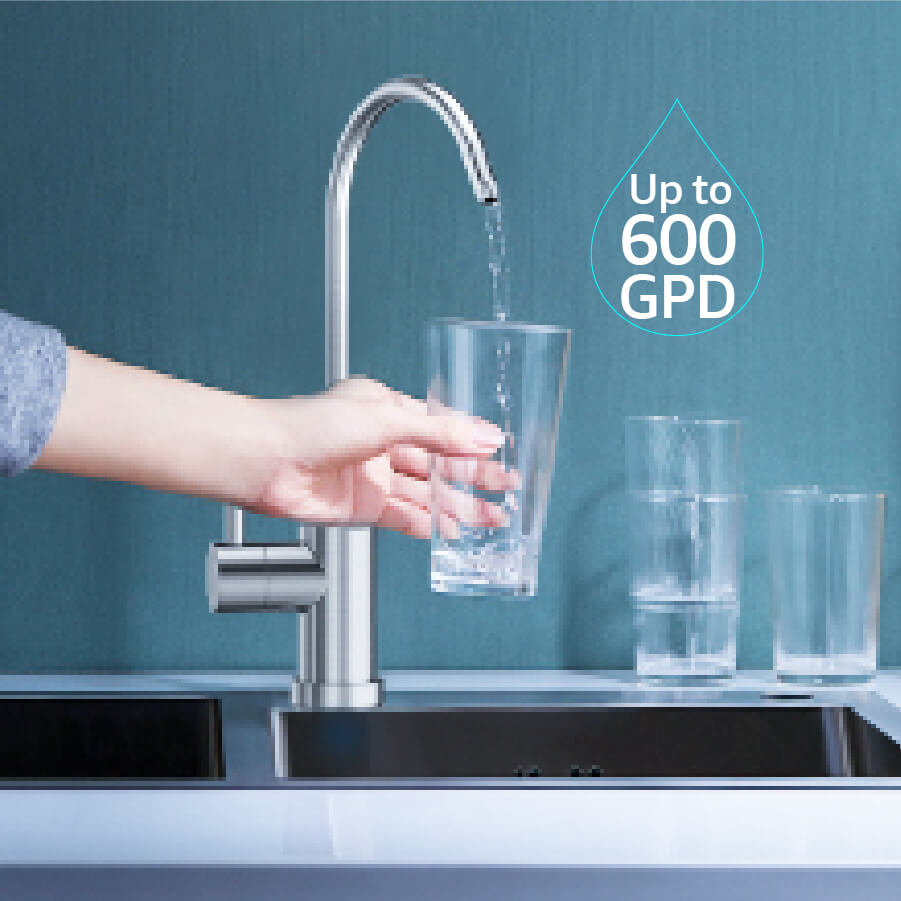 Fast water flow rate
The RO system has a fast and stable water flow rate of 600 GPD, which ensures that you will get a cup of water in 8 seconds.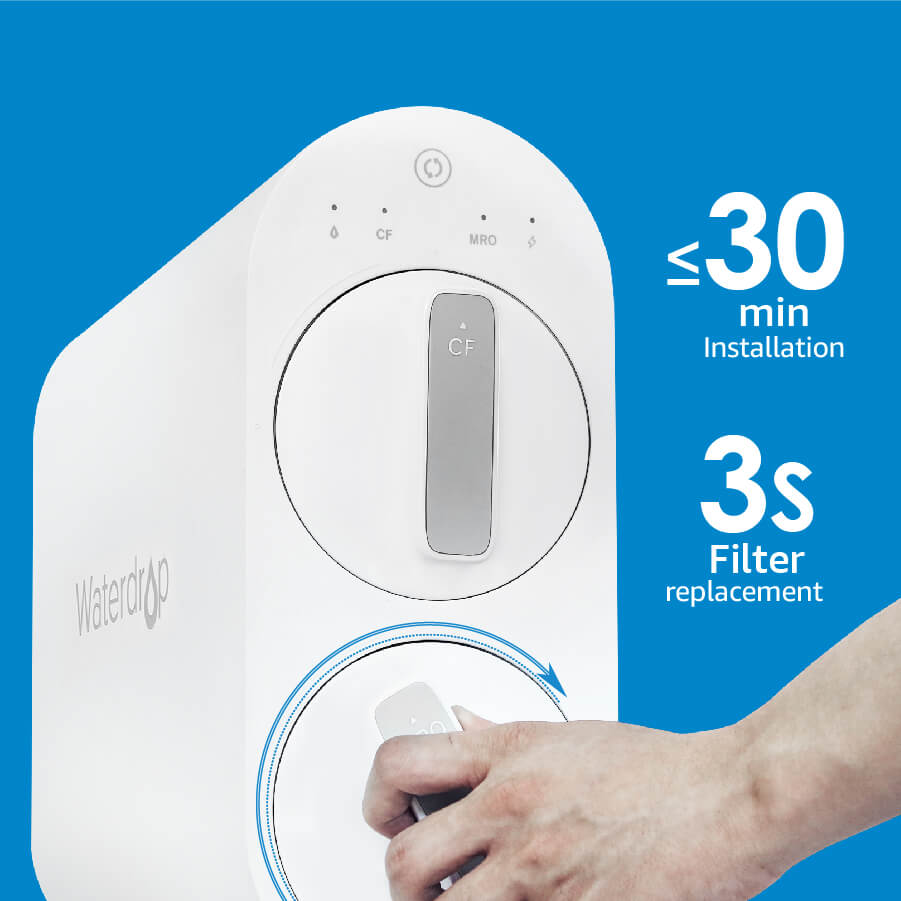 Convenient filter replacement
The twist-and-pull design ensures that you can replace the filter in 3 seconds with a single twist. You don't need to use any tools or move the system.
More Information
Product Information

Package Dimensions

17.01 x 6.46 x 6.42 inches