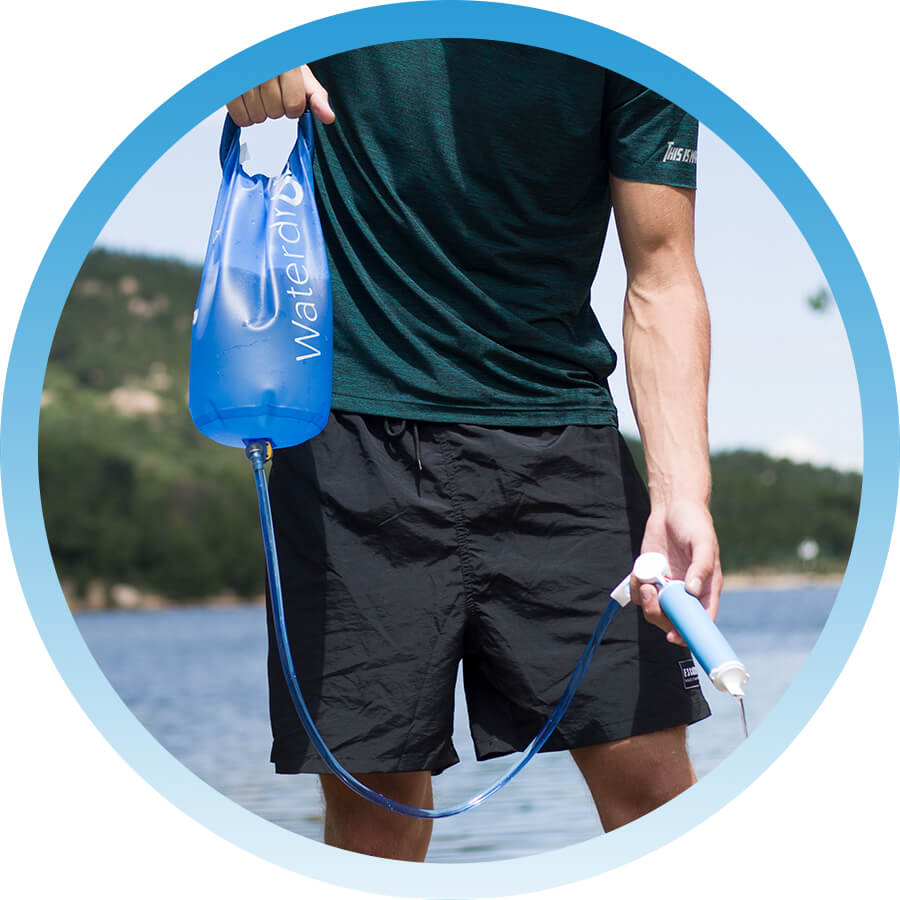 Outdoor Protection
Effectively reduces 99% of harmful substances. Provide you enough reliable pure water anywhere, anytime.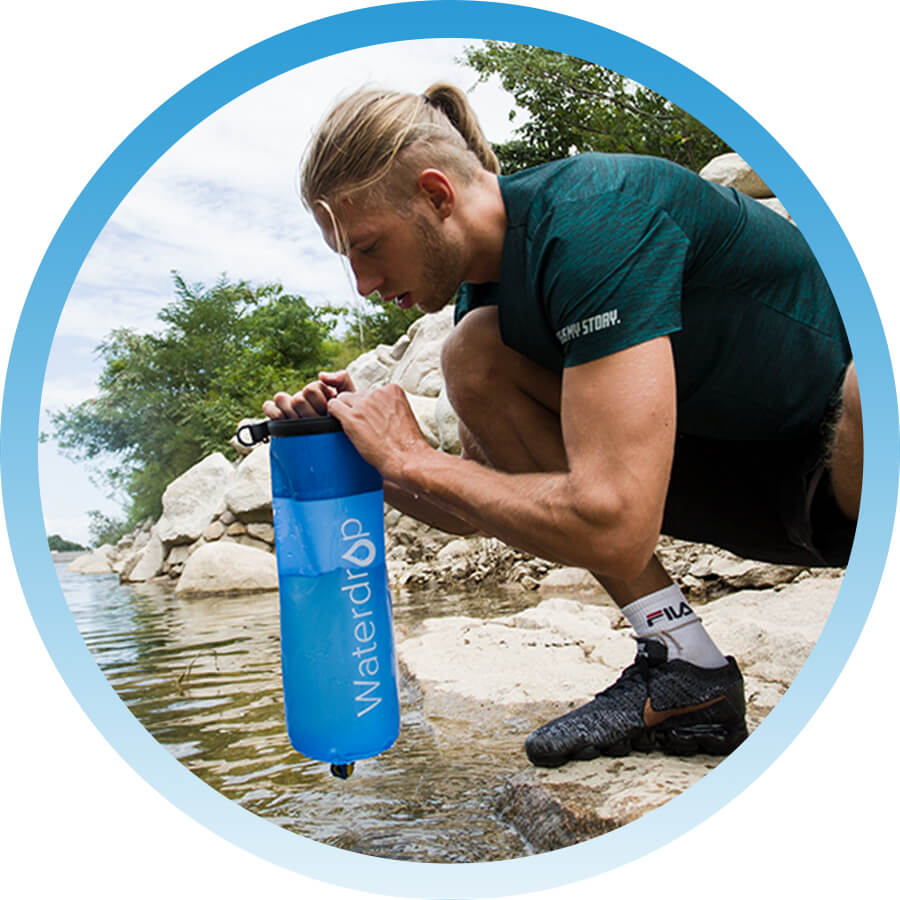 Large capacity
With 1.5 gallons of large capacity, the gravity bag will keep you hydrated during your favorite outdoor activities. Share the freshness with the crew.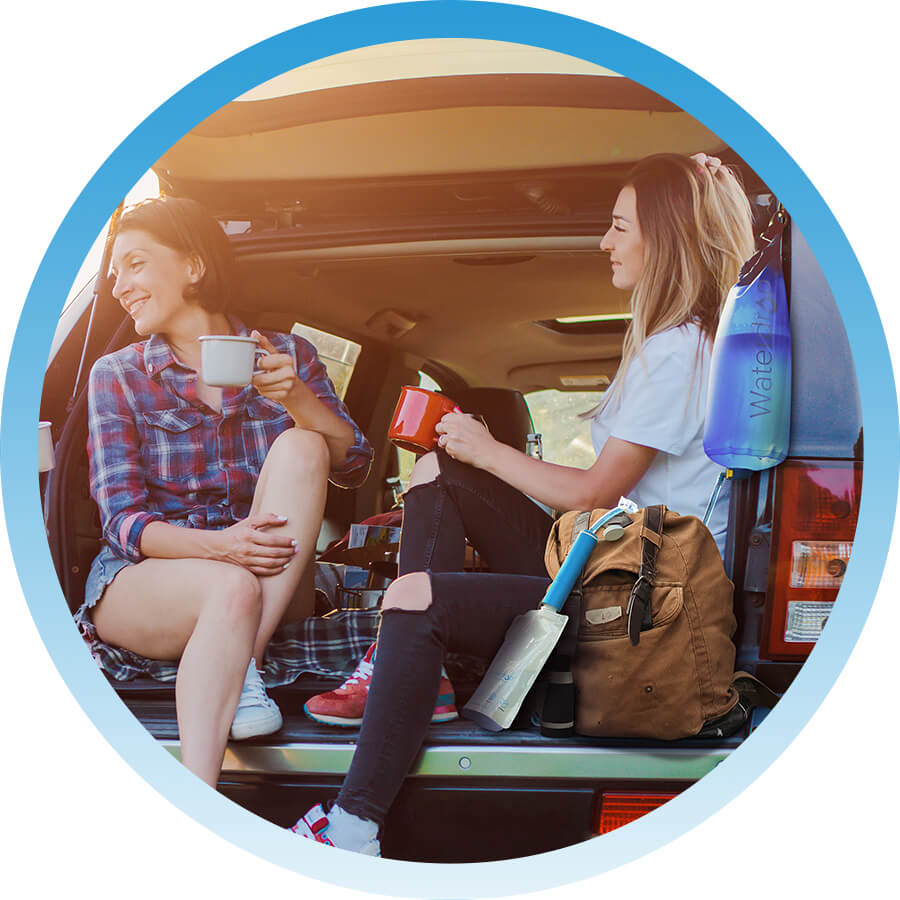 Outdoor water demands
The lightweight Waterdrop gravity-fed water bag can fulfill all your outdoor water demands: hiking, camping, domestic and international travel, emergency preparedness (tornadoes, rainstorms, earthquakes, floods, etc.) to meet the emergency water demand in a variety of situations.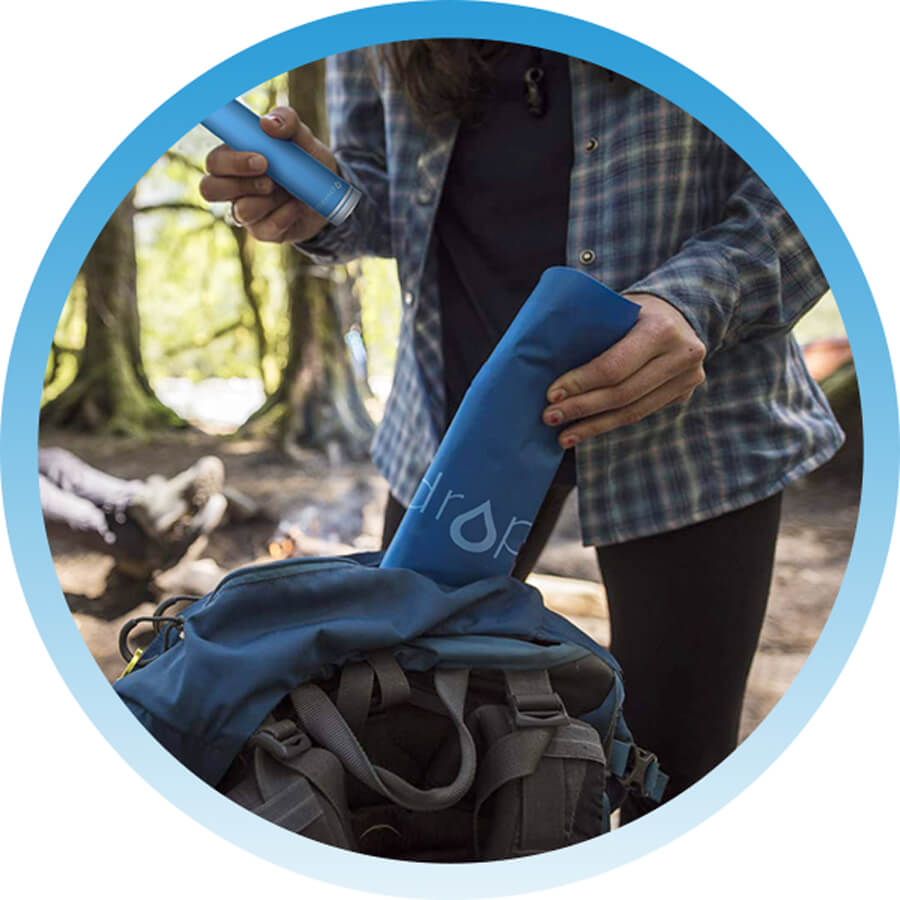 Foldable and reuseable
Waterdrop's gravity-fed water bag is a flexible product that made specifically with active lifestyles in mind. Simply fold it into any shapes and carry it wherever you need. It is reusable and designed to withstand long time usage.