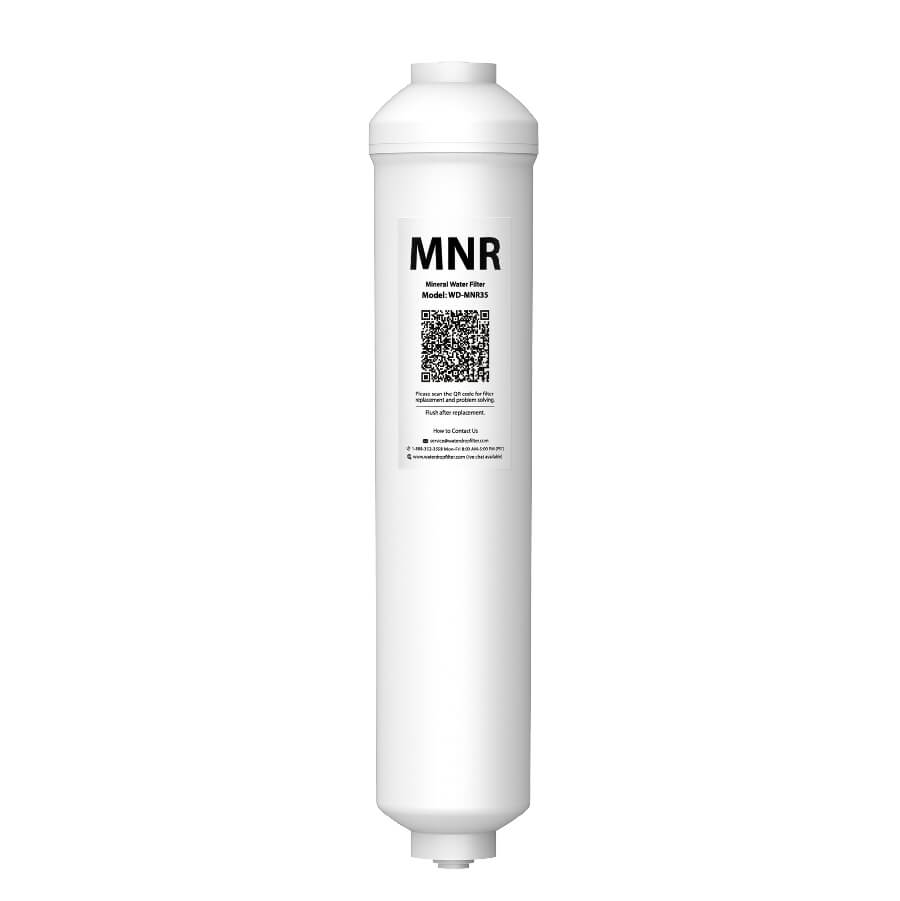 Please kindly note that this RO remineralization filter as an independent water filter should be connected with 1/4" tubing.
The lifespan is 12 months or 1,100 gallons, whichever comes first. This may vary depending on filtered water consumption.
Waterdrop Mineral Water Filter
An plus-one filter for most reverse osmosis water filtration system, undersink filtration system and refrigerators, delivers crisp and fresh mineral water.
The Mineral Water Filter adopts the original PCC active mineral technology, using natural filter materials to add minerals that are essential to your body, including calcium, magnesium, sodium, potassium, strontium.
Natural coconut shell activated carbon removes chlorine, bad taste and odor to deliver tasty water.
No harmful chemicals are added.
Fresh water molecules are stable, which is suitable for drinking directly and getting you rehydrated quickly.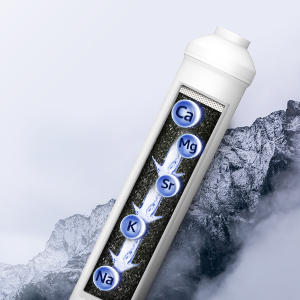 Innovation Mineralization Tech
The exclusive mineral water filter with 18 natural filter materials and creative PCC active mineral technology brings beneficial minerals to your body.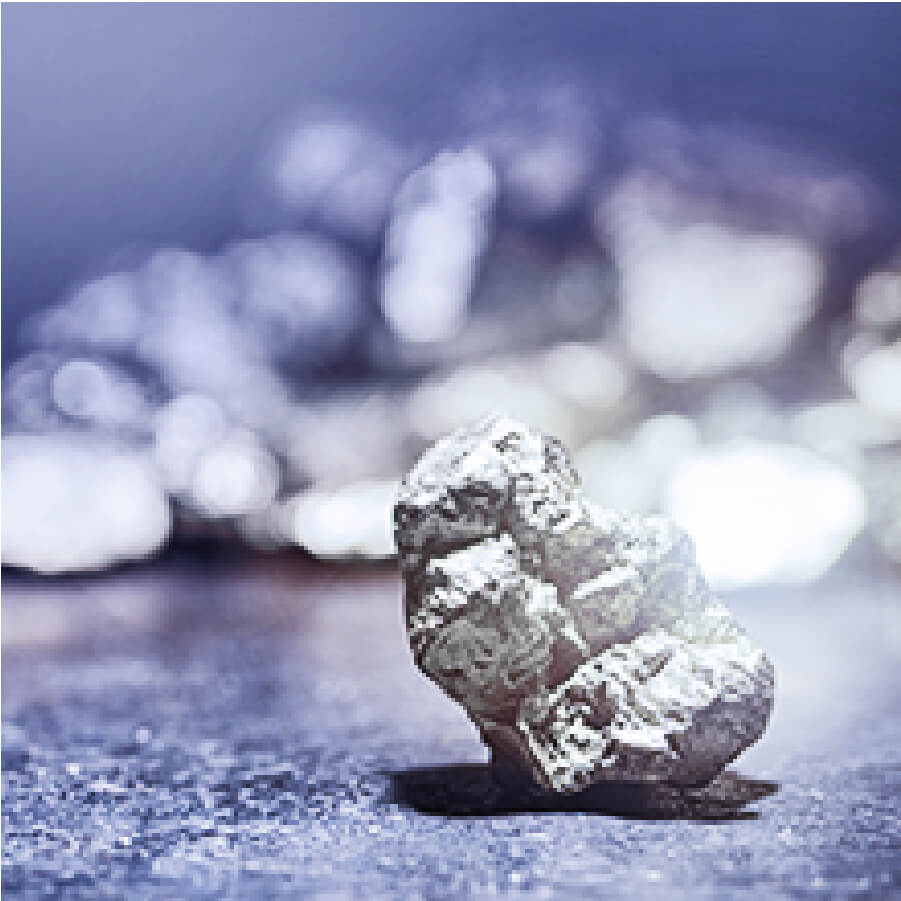 Natural minerals
Selecting natural minerals to add essential minerals to your body, the filter releases essential minerals such as calcium, magnesium, sodium, potassium, strontium into water without adding any harmful chemicals.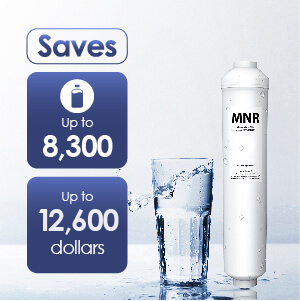 Cost-saving
One RO remineralization filter can save 8300 single-used water bottles and 12600 dollars per year compared to mineral bottled water.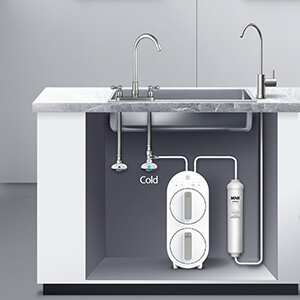 For RO Water Filter Systems
You can connect the filter directly to your RO water filter system. A perfect combination that gives you pure RO water with improved taste!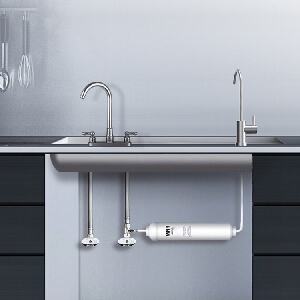 For Under-sink Water Filter
The filter can be directly installed under your kitchen sink. You can enjoy remineralized water with better taste directly from your faucet.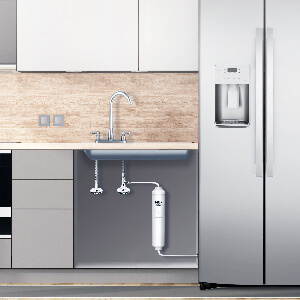 For Refrigerators
There is no difficulty in connecting the remineralization filter to your refrigerator. This way, you get iced water and ice cubes that are made by remineralized water.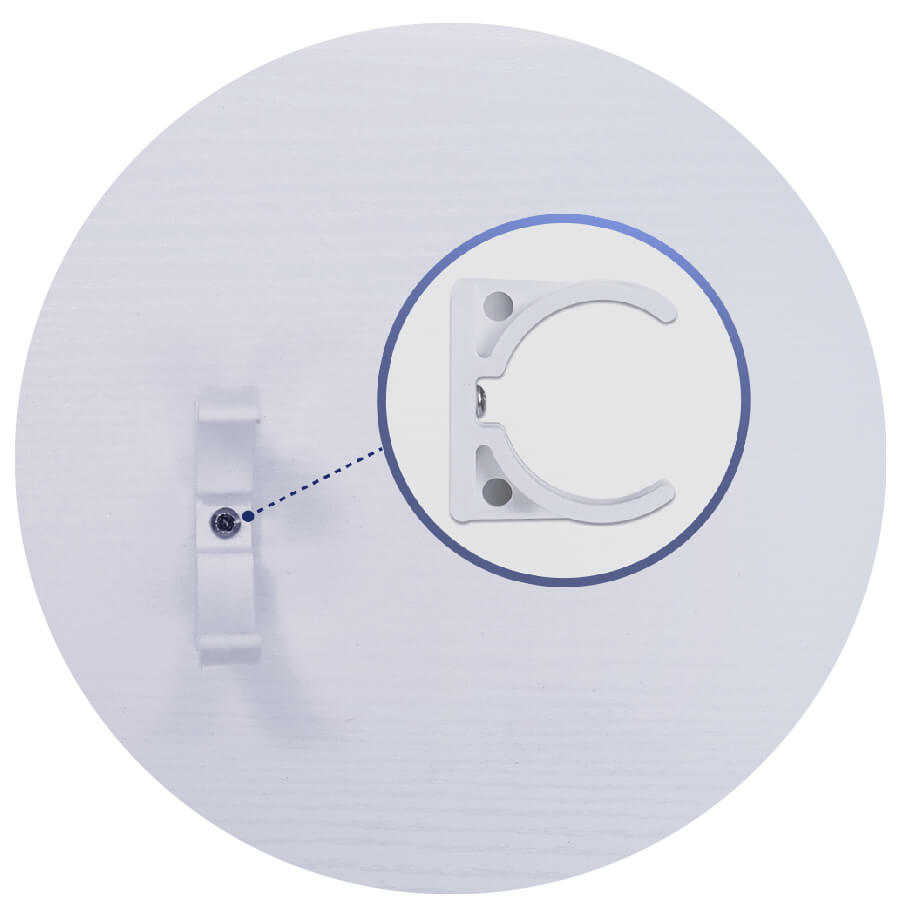 Step1:
Select a place to attach the filter and install the fixed support.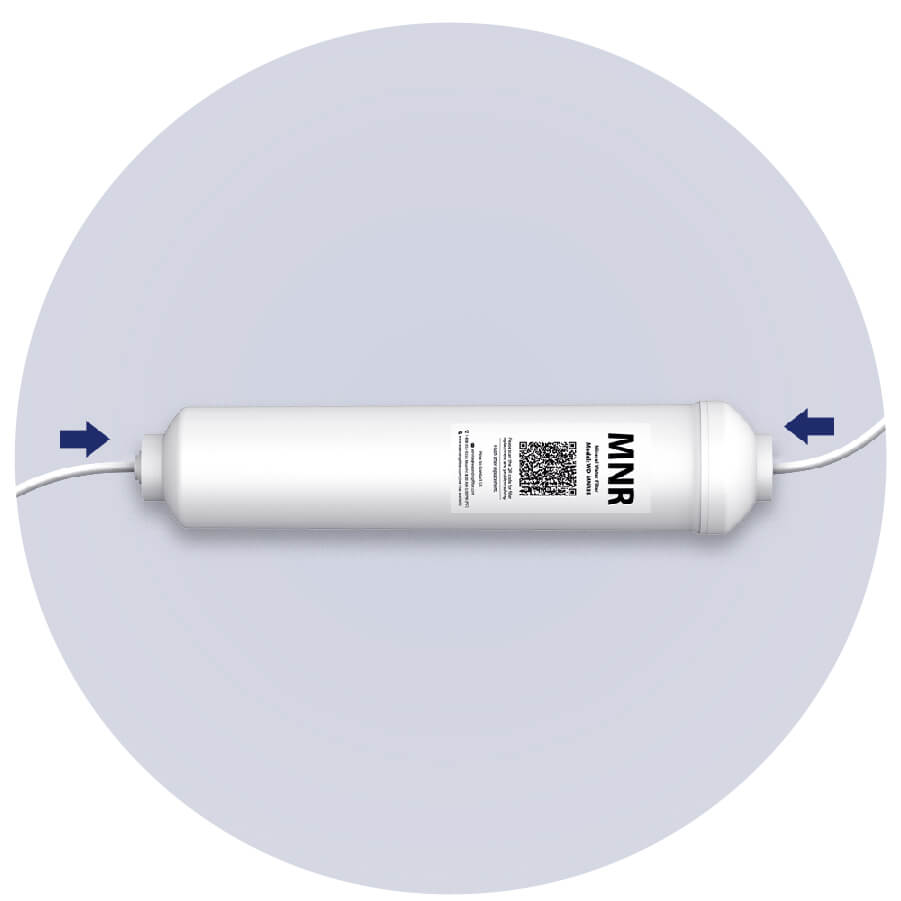 Step 2:
Connect the 1/4" tubing with your device's inlet and outlet.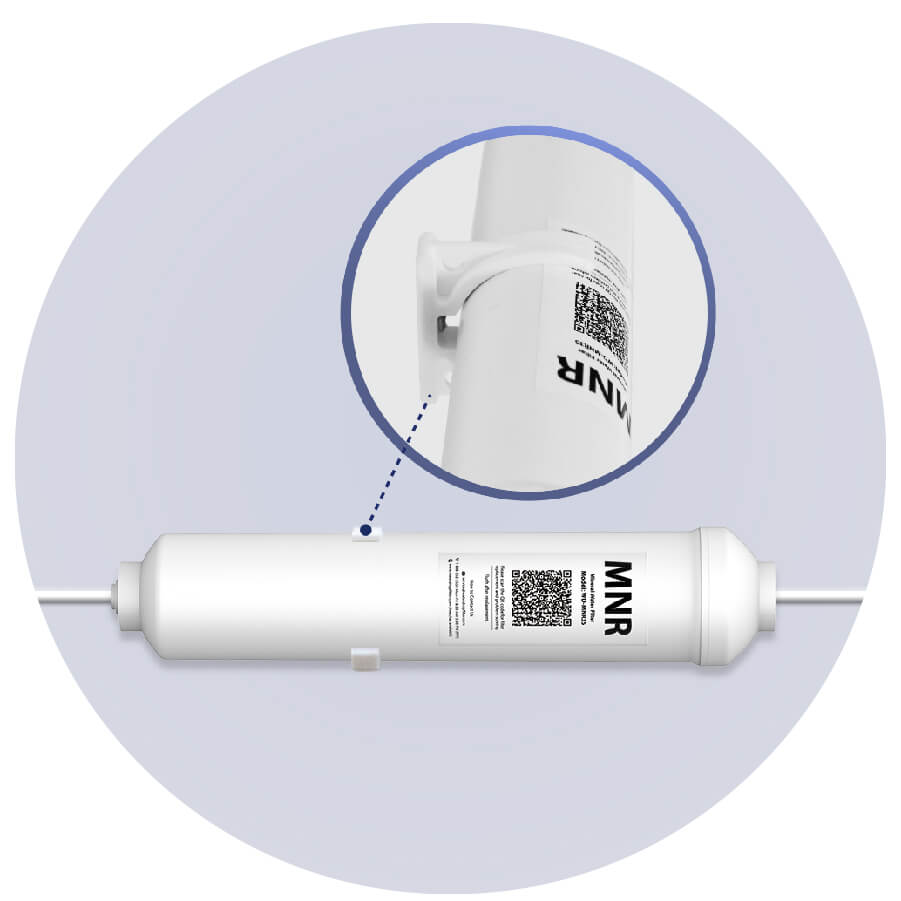 Step 3:
Put the filter in the fixed support.
More Information
Product Information

Included Components

Mineral Filter , Bracket

Purification Method

natural mineral material

Warranty Description

1 year manufacturer