Certificate C0145653, by NSF International, 2020.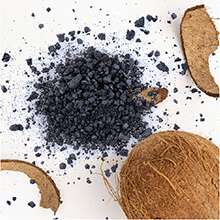 Coconut activated carbon
The high adsorption capacity of activated carbon and the porous surface of the membrane can help reduce organic matters and harmful substances, leaving you with clean and purified water. Waterdrop filters adopt activated carbon made from coconut shell to reduce impurities and funny odor from your tap water.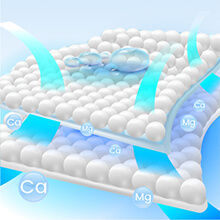 Resin
The resin has a very porous structure and millions of beads. As water passes through it, it positively reduces ions like calcium, magnesium to soften water. Waterdrop adopts tested resin to offer you a more satisfied experience. You deserve to enjoy the pure water.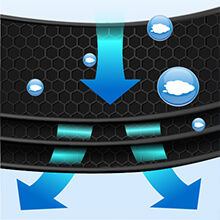 ACF (Activated Carbon Fiber)
The municipal water treatment plat might add chlorine to water in order to disinfect. Waterdrop adopts advanced ACF to furtherly adsorb chlorine and funny odor to improve the taste.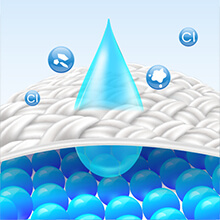 Non-woven fabric
Waterdrop adopts two layers of non-woven fabric to intercept sand, rust, and various large particulates. The large surface area ensures every drop of source water counts.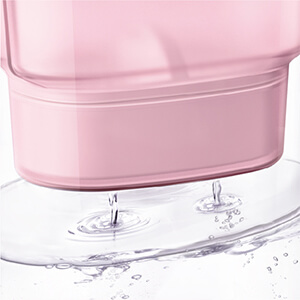 Save your time!
The 0.5 gpm water flow means you can fill the pitcher in about 1 minute. You and your family can now enjoy filtered water without waiting for a long time.
*When using for the first time, discard the first two tanks of filtered water to flush residual materials during the manufacturing process (if any).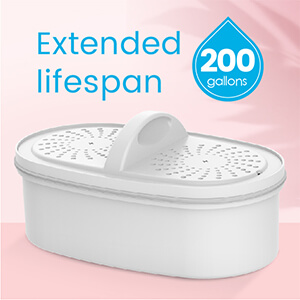 Save your money!
Provides up to 200 gallons or 3 months of pure water and safe water to you and your loved ones. You can now save more on filter replacements.
*Soak the filter cartridge in cod tap water for 10 minutes to remove the bubbles. This also activates the filter.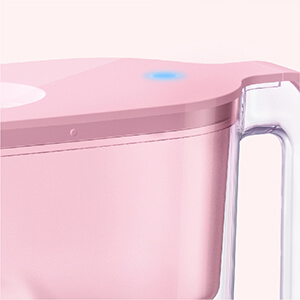 Save you from uncleaned water.
Smart filter life indicator helps monitor the water quality, and reminds you the status as you fill every cup with filtered water.
More Information
Product Information

Product Dimensions

9.6 x 10 x 4.1 inches

Item model number

WD-PT-05W

Is Discontinued By Manufacturer

No