Knowing our brand:
• Founded in 2015 to provide trustworthy water purification.
• Waterdrop has designed, engineered, and delivered more than 200 water purification systems, including refrigerator water filters, reverse osmosis water filtration systems, water filter pitchers, faucet water filters, and under-sink water filters.
Compatible with Waterdrop WD-FC-03 Carbon Block Faucet System.
Carbon Block Faucet Replacement Filter
Compatible with Waterdrop Faucet Filtration System
Model number: WD-FF-03A.
Tested and certified by NSF International against NSF/ANSI standard 42 for the reduction of chlorine, taste and odor, and to NSF/ANSI 372 for lead-free material.
Integrating activated carbon block filtration technology, it offers a reliable access to pure water instantly.
- 94.2% chlorine reduction
- Highly-efficient taste & odor reduction
- 320-gallon or 3 months long filter life
- 0.5 gpm high flow rate
- Hassle-free installation
NSF 42&372: Certificate C0145653, by NSF International, 2020.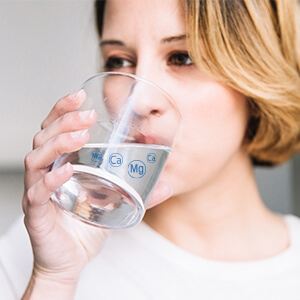 94.2% chlorine reduction
Uses activated carbon block made from Sri Lankan coconuts. It has a strong and stable performance, with 94.2% chlorine reduction.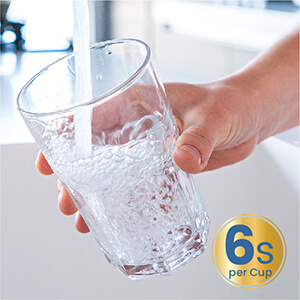 0.5gpm fast flow rate
Provides stable and fast water flow, with 0.5 gallon per minute. This will reduce your waiting time.
320-gallon long service life
Uses a high-quality carbon block filter that lasts for 3 months or 320 gallons of water to perfectly meet your family's needs.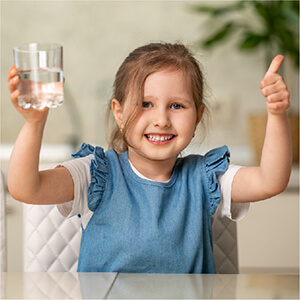 For drinking
Delivers clean and crisp water to you and your family. No matter feeding an infant formula or brewing coffee, it can meet your multiple needs.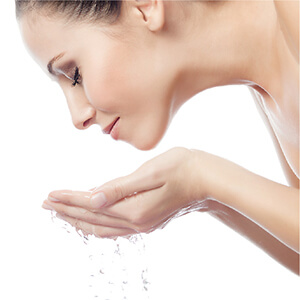 For facial cleansing
Cleanse and rinse your face with clean filtered water free from impurities, making clear skin that is softer and smoother.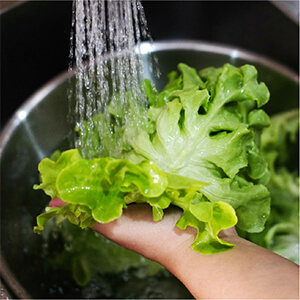 For cooking
Reduces undesirable taste and odor, making fruits and vegetable cleaner and preserving the taste of the foods you cook.
More Information
Product Information

Package Dimensions

5.6 x 4.2 x 2 inches