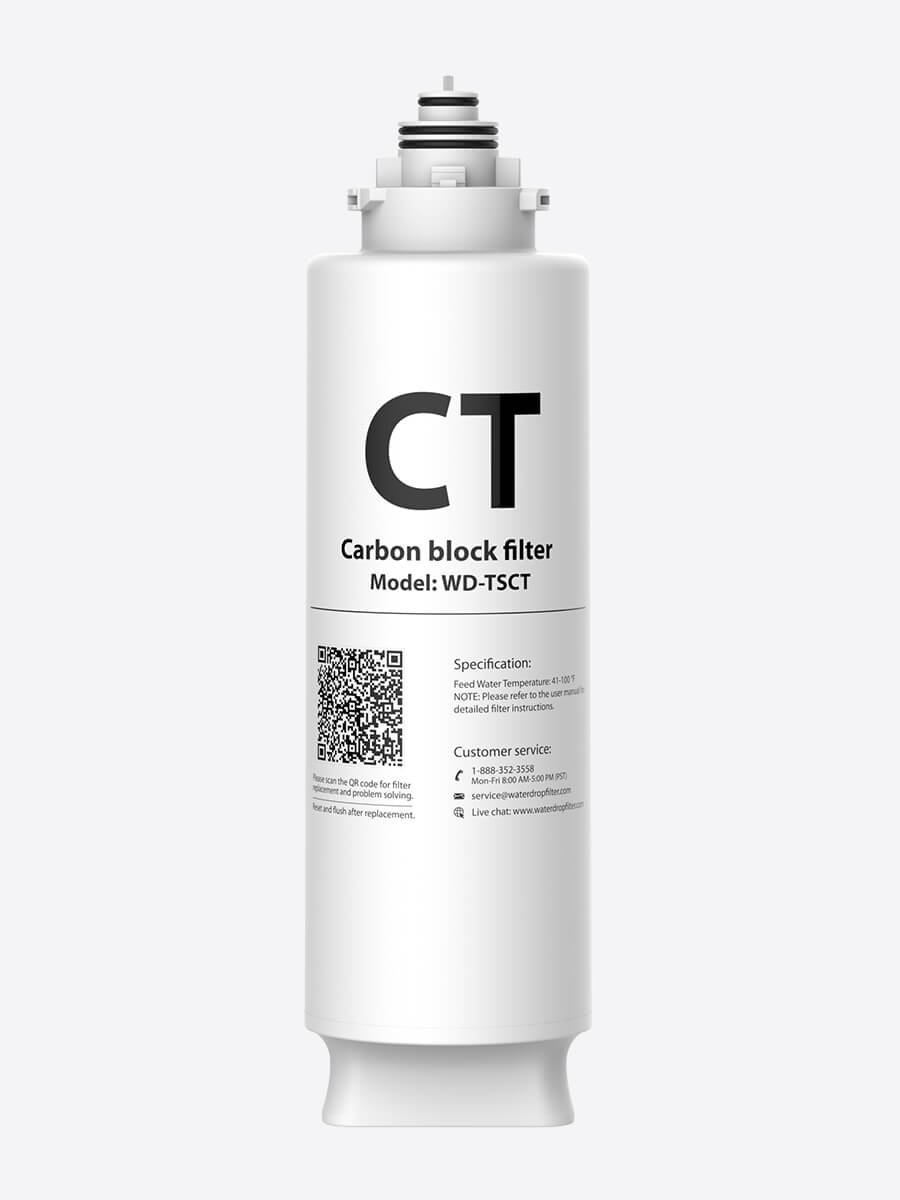 Gives you clean, great-tasting water
PP Filter: Removes sand, rust, particulates, suspended solids, and other impurities.
UF Filter: Removes any contaminants larger than 0.01 μm.
CT Filter: Removes 99% of chlorine, lead, taste and odor, and other harmful heavy metals, and improves the taste of water.
Carbon Block Filter
Model number: WD-TSCT
Compatible with:
Waterdrop Under-Sink Ultra Filtration System (WD-TSU-B/WD-TSU-W)
Waterdrop Integrated DC Filtration System (WD-TSC-W/WD-TSC-B)
The CT Filter provides you with 12 months of clean filtered water.
To get the best filtered water, please replace the filter according to the replacement cycle.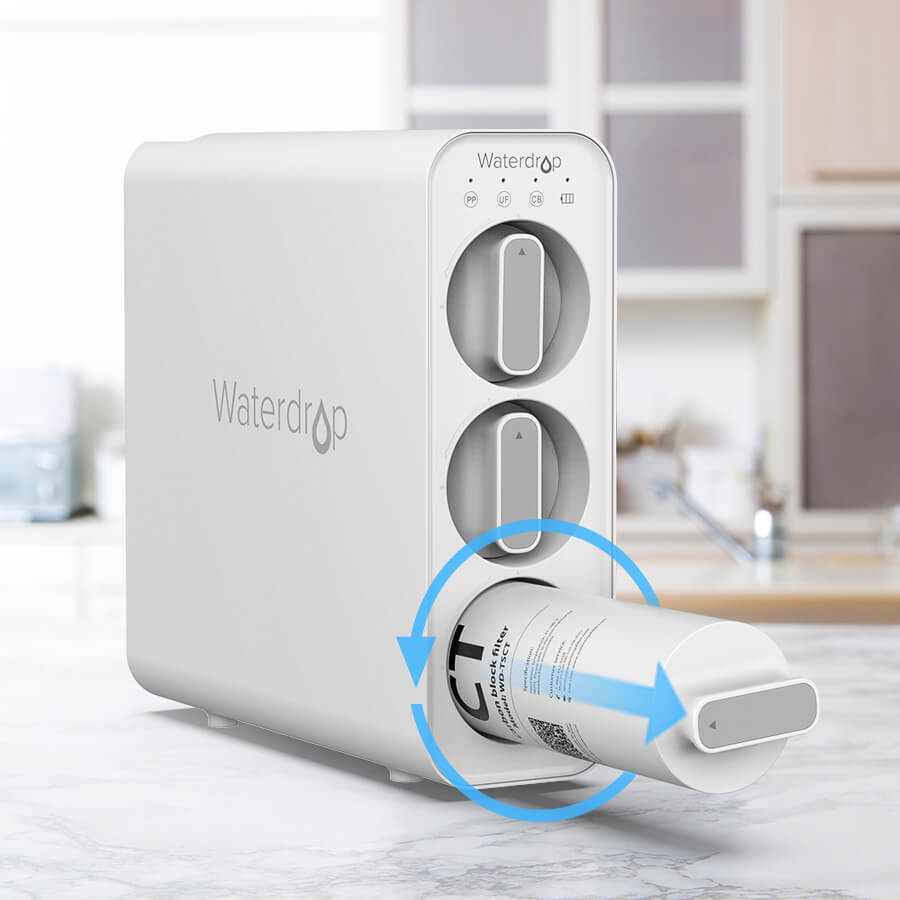 Easy installation
The twist-and-pull design ensures more convenient filter replacement and installation. You can replace the filter in 3 seconds with a single twist. No tools required.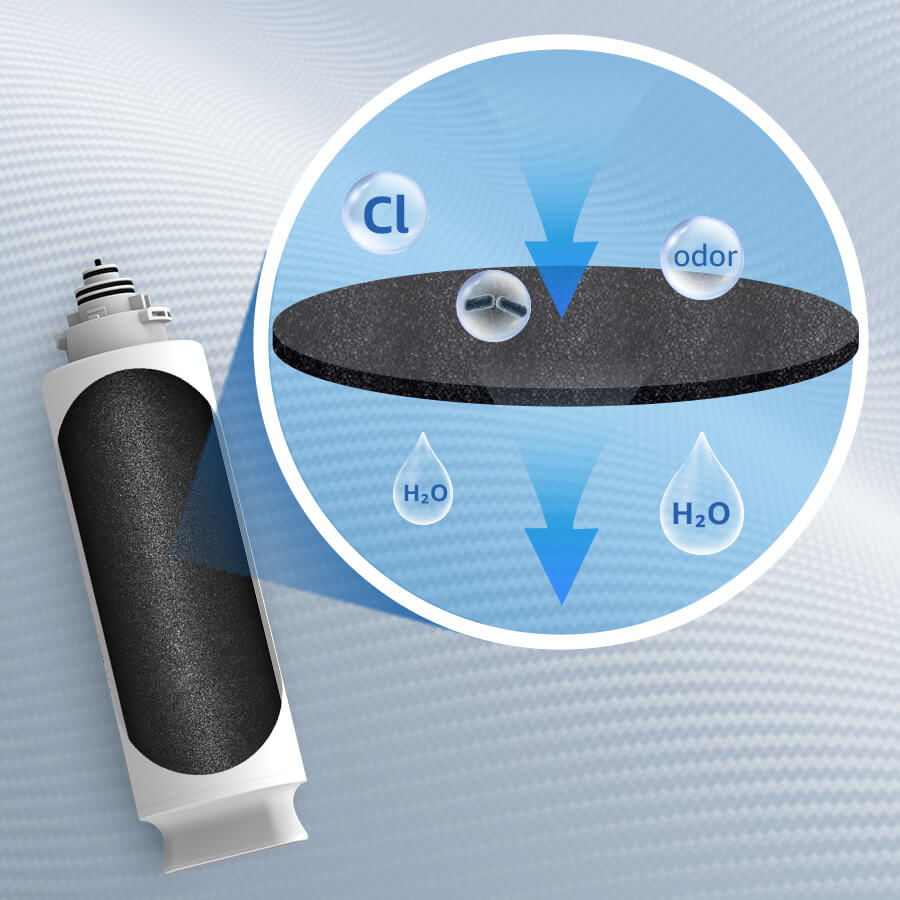 Superb taste & water purity
You can enjoy ultra-fresh, great-tasting drinking water. The filtered water is also ideal for cooking or making tea, coffee, baby formula, etc.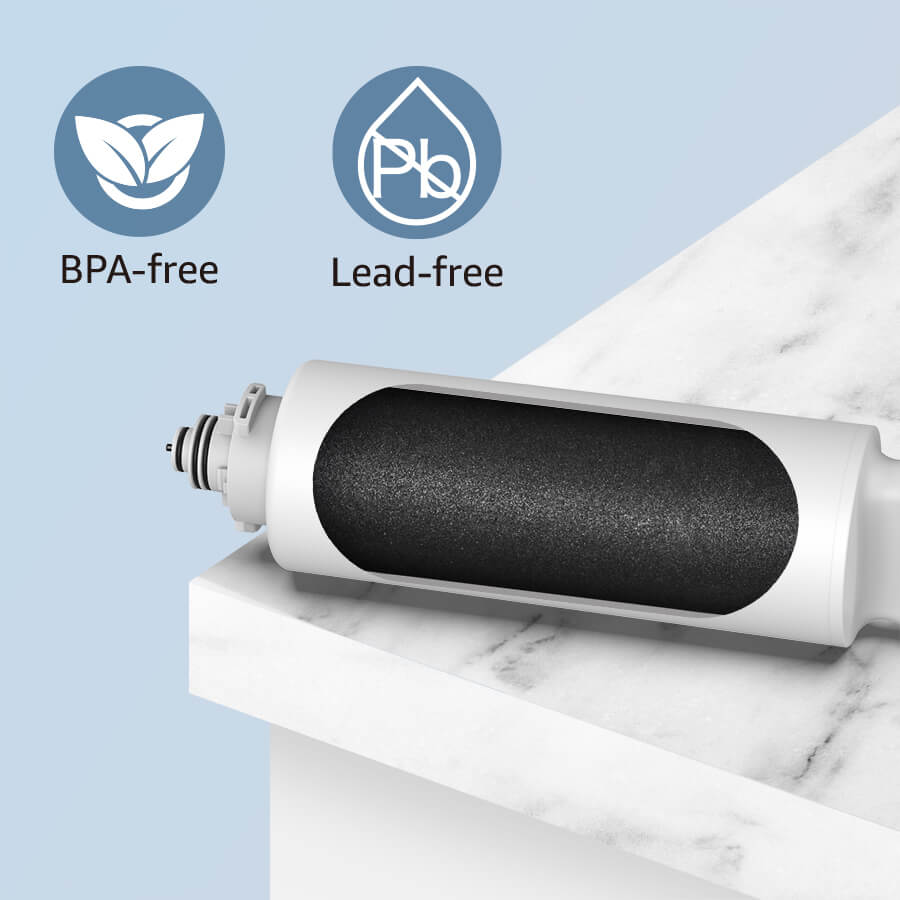 Professional brand
Top quality has always been Waterdrop's approach to water purification. We source our materials in accordance with the highest industry standards.
More Information
Product Information

Package Dimensions

13.6 x 4 x 3.9 inches