Holiday decorations or figuring out how to present gifts nicely is not the most challenging thing about organizing Christmas but dinner menu planning is. Christmas dinner needs to be tasty with some festive sides to go with it.
This article is a compilation of our all-time favorite Christmas recipes that can help ease your family dinner preparation.
If you are not ready yet with your kids or family present, the
Waterdrop Best Christmas Gift Ideas for Mom
may boost your inspiration.
Tangy Cranberry Sauce and Meatballs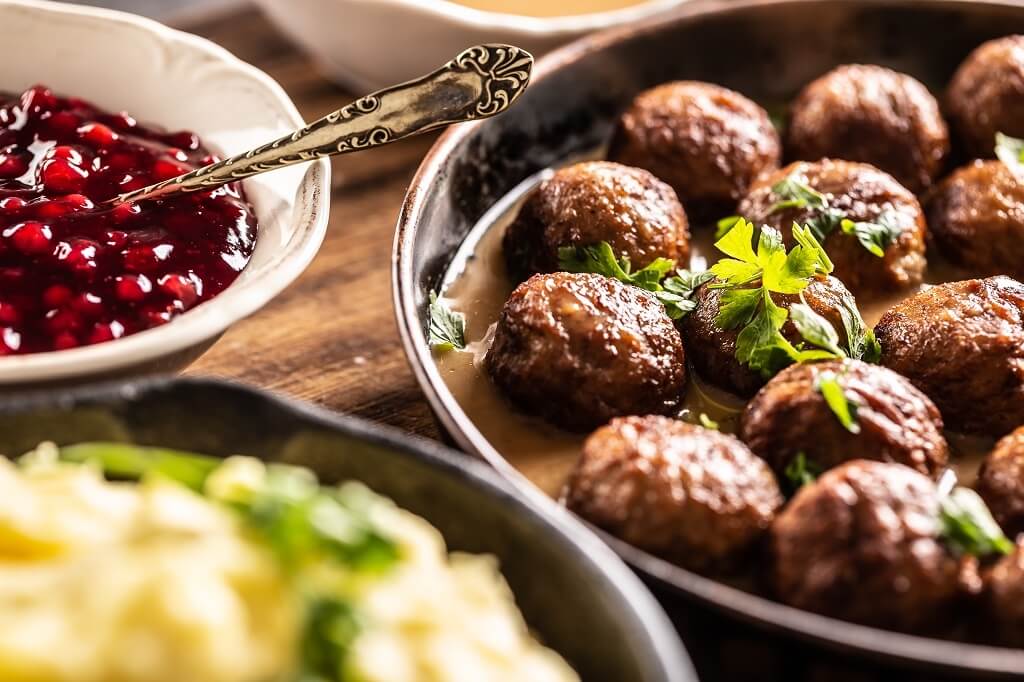 After Thanksgiving, you may have some bowls of leftover cranberry sauce in your fridge. Luckily, you can create an easy appetizer using cranberry sauce and a bag of precooked frozen meatballs.
INGREDIENTS
One c. leftover cranberry sauce
Two tbsp. low-sodium soy sauce
Two tbsp. ketchup
¼ c. rive wine vinegar
Two tsp. Worcestershire sauce
Two lb. frozen precooked cocktail-size meatballs
One tsp. brown sugar
¼ c. filtered water
DIRECTIONS
Combine all your ingredients except the meatballs in a large saucepan and cook on medium-low
Stir all ingredients till smooth. You can also strain through a medium-mesh strainer before returning it to the pan.
Add the meatballs
Cook and occasionally stir until meatballs are covered and heated between 12 and 15 minutes.
SERVINGS
: 8

TOTAL TIME
: 25 minutes
Apricot Glazed Smoked Ham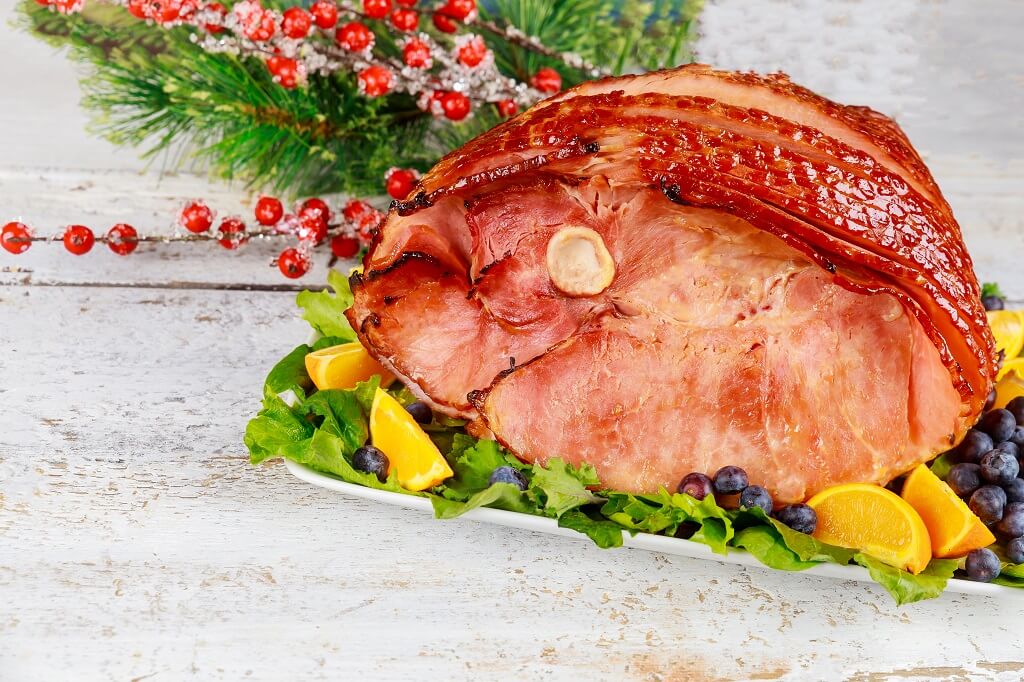 This smoky ham glazed in sweet, fruity apricot will have everyone craving.
INGREDIENTS
One ready-to-cook bone-in smoked ham half
Two tbsp. grainy Dijon mustard
Three c. Filtered water
One jar apricot preserves (1 cup)
Whole cloves
1 tbsp. cider vinegar
¼ c. light brown sugar
DIRECTIONS
Place your oven rack in the bottom third of the oven and heat to 325°F
Expose the cat underneath the ham by cutting off its thick rind. However, leave about 5 inches of the rind intact, ensuring it covers the narrow shank end
Use a sharp knife to score the fat in a diamond pattern and press one clove in each diamond's center
Place the ham in the roasting pan and pour the water that you got from the water filtration system into a pan. Here we do suggest the Waterdrop D4 reverse osmosis water filter with 20% off deal for Christmas only.
Cover the pan loosely with a heavy-duty foil
Mix glaze ingredients
Remove ham from oven
Use one-third of the glaze to brush the ham
Continue baking uncovered for one hour
Brush the ham with glaze every 20 minutes, or till its internal temperature is up to 160°F on an instant thermometer.
Leave ham to rest for like 20 before transferring to a platter
Serve hot, warm, or room temperature
SERVINGS
: 8

PREP TIME
: 25 minutes

TOTAL TIME
: 3 hours
Peppermint-Chocolate Layer Cake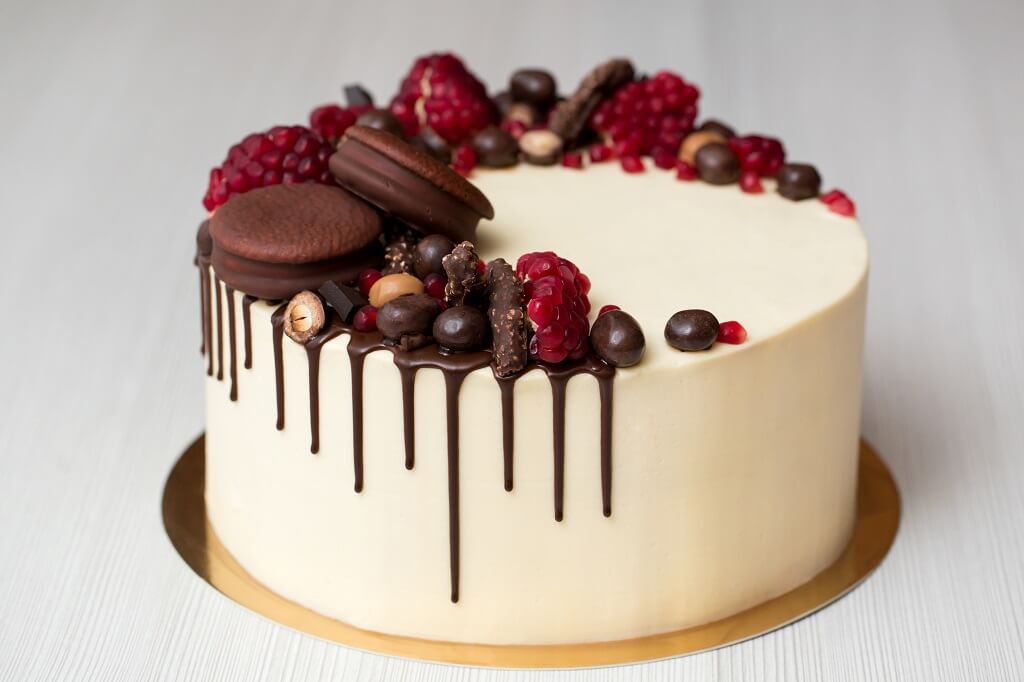 Chocolate and peppermint are classic holiday treats, and this cake has both, making it rich and giving you a festive and delectable dessert.
INGREDIENTS
One-bowl Chocolate Cake:
Three large eggs
Two c. all-purpose flour
1 ½ c. sugar
One tsp. baking soda
One tsp. baking powder
One tsp. pure vanilla extract
¾ c. unsweetened cocoa
¾ c. hot filtered water
¾ c. low-fat buttermilk
½ tsp. salt
½ c. vegetable oil
Ganache And Glaze:
Three tbsp. crème de menthe or one teaspoon peppermint extract
1 ½ c. heavy or whipping cream
One lb. semisweet chocolate
1 tbsp. Corn syrup
Assembly And Decoration:
14 dark chocolate thin mint candies
Peppermint sticks
Candy canes
Starlight mints
DIRECTIONS
Cake:
Preheat oven to 350°F
Lightly grease two 9-inch cake pans
Use parchment paper to line the bottoms, and grease lightly
Use a large bowl and mixer on low speed to mix dry ingredients till well combined
With the mixer running, add water and other wet ingredients
Increase the mixer speed to medium and blend the ingredients until smooth
Divide batter between the two pans
Bake for 25 to 30 minutes or till an inserted toothpick comes out clean
Leave the cake in the pans to cool for about 10 minutes
Invert pan onto a wire rack
Discard parchment paper
Let cake cool completely
Keep cake layers at room temperature and wrap them tightly in a plastic wrap overnight.
Ganache:
Place the chocolate in a heatproof bowl
Heat cream on medium-high till just bubbles in a 2-qt. saucepan
Pour over chocolate
Leave to stand for one minute and stir until smooth.
Stir in crème de menthe till well mixed
Return one-third of ganache to saucepan, setting aside for glaze
Refrigerate remaining ganache for 10 minutes while stirring with a wire whisk
Repeat the chilling and stirring till ganache becomes light brown and has frosting consistency
Decorating
Cut each cake in half using a long serrated knife
On wire rack set over waxed paper, place one layer of the cake, the cut side up
Spread the top with one-quarter of the frosting
Top with another cake layer with the cut side uu
Spread one-quarter frosting
Top with thin mint candies evenly
Place another cake layer on top
Spread one-quarter frosting
Top with final cake layer
Spread remaining frosting over the cake
Leave in a cool place for the frosting to harden and set
After the frosting sets, in a saucepan, add corn syrup to the reserved ganache
Heat on low and constantly stir till its runny
Pour glaze over cake and spread evenly to coat the top and sides
Let cake stand till set
Carefully transfer to a cake plate
Use candy to decorate as desired
SERVINGS
: 12

PREP TIME
: 55 minutes

TOTAL TIME
: 1 hour 15 minutes
Simple Tips for A Stress-Free Christmas Dinner
Your Christmas meal doesn't have to be stressful. Ust the following tips for cooking Christmas dinner so it goes off without a hitch.
Plan Christmas Dinner in Advance
The best way to overcome any surprises on Christmas morning is by preparing for them in advance. Make sure you set your menu and create the guest list well before hand so that when it comes time, there are no last minute issues or crises. You can even get a head start with some food; like freezing mashed potatoes (and other make ahead dishes) unto themselves, which will save energy during such busy times on Christmas.
Prep Your Kitchen Equipment
If you want to make dinner in the oven, then be sure that there are plenty of trays and pots available. You might also need a few more serving dishes as well. This will help keep food warm before it is served! And don't forget about knives--make them nice-sharp so they cut faster while cooking too. Make sure all your supplies like bowls or plates are enough for serving all your guests.
Well Manage Your Oven Space
Make sure not to overdo it with the roasting of vegetables and other side dishes. The turkey or ham will take up most oven space, so if you have room for them after cooking the main dish in there, then go ahead. Otherwise, keep some falling beautifully done on their own while waiting anxiously until they are perfectly golden brown before eating.