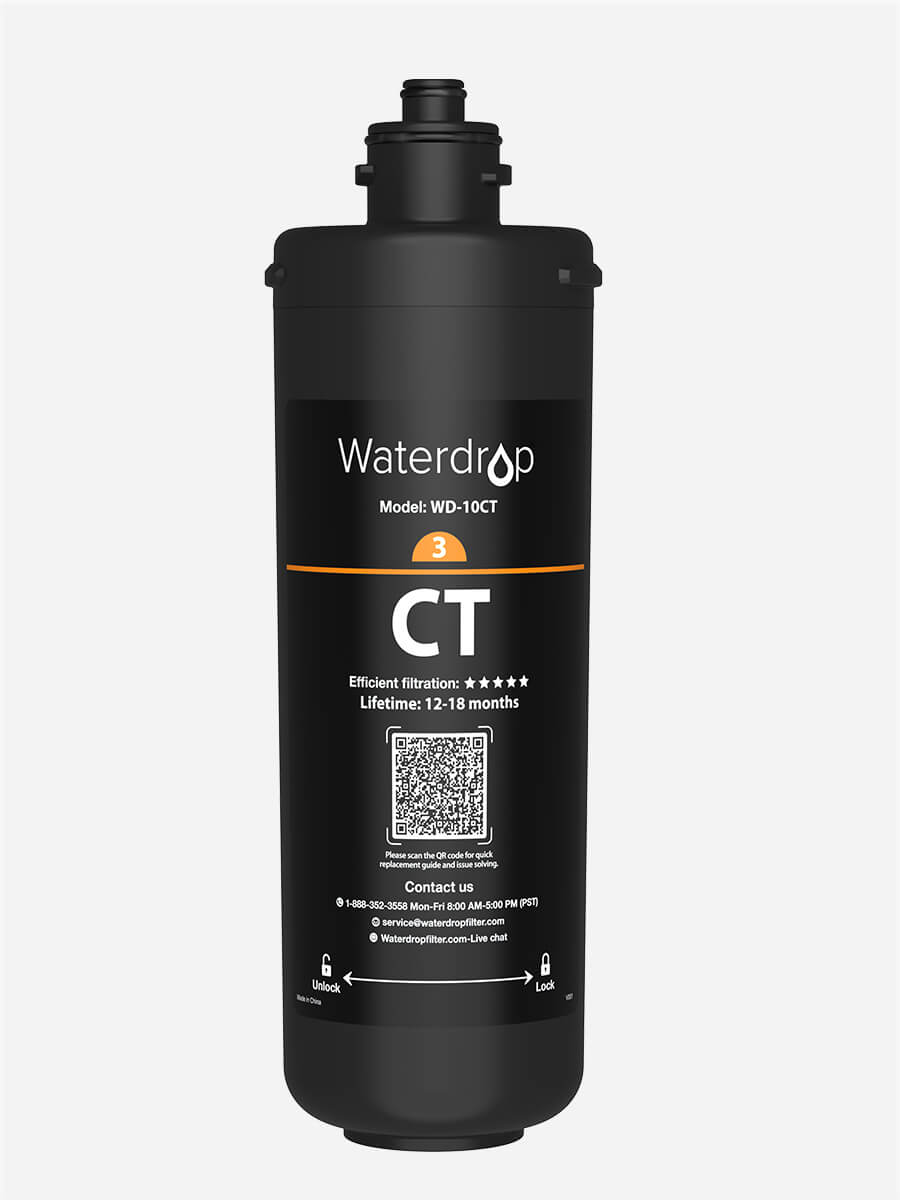 Please make sure to change filters within recommended lifespan to get best purification effect and avoid the second pollution caused by expired filters.
Carbon Block Filter
Model number: WD-10CT
Compatible with:
Waterdrop 3-stage under the sink filter system WD-TSA/WD-TSB
Service life: 12-18 months
*The service life mentioned above is subject to chlorine reduction. Actual result varies according to the local water quality.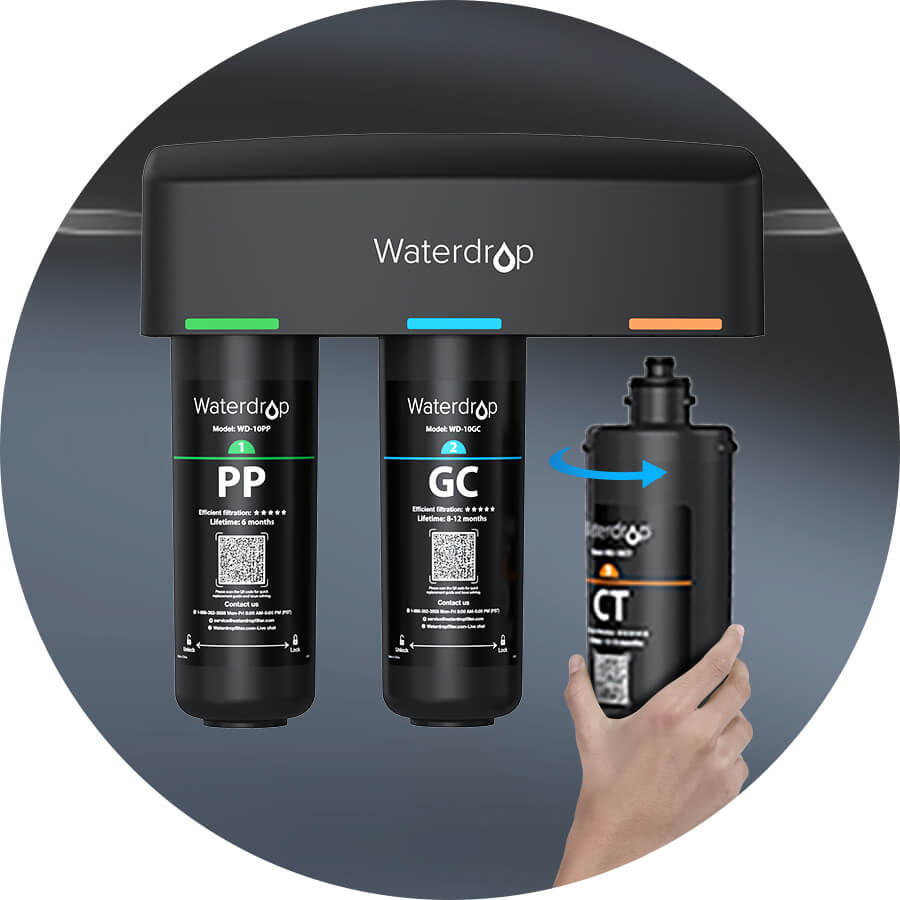 Easy installation
Just twist out the old under counter water filter and replace it with a new one. There's no need to call up a plumber or handyman for help.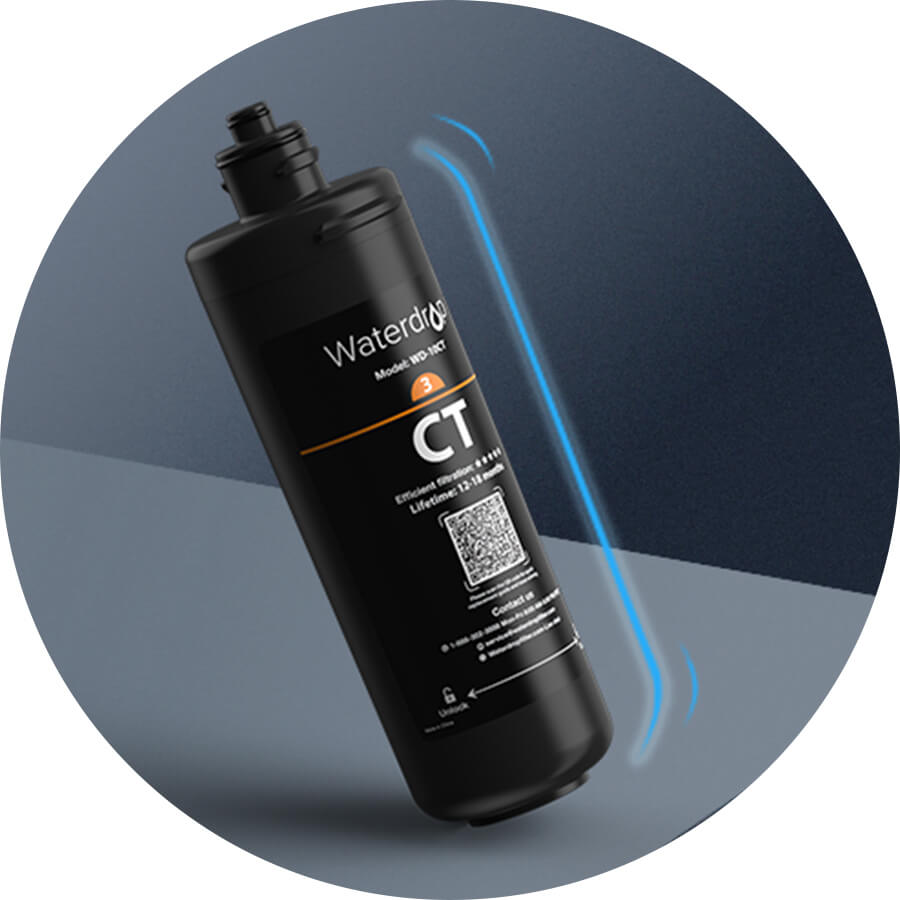 More durable and cleaner
The sealed under sink water filter made of durable materials is firm enough to resist break. Integral design stops harmful substances from breeding with no need to replace bottom caps.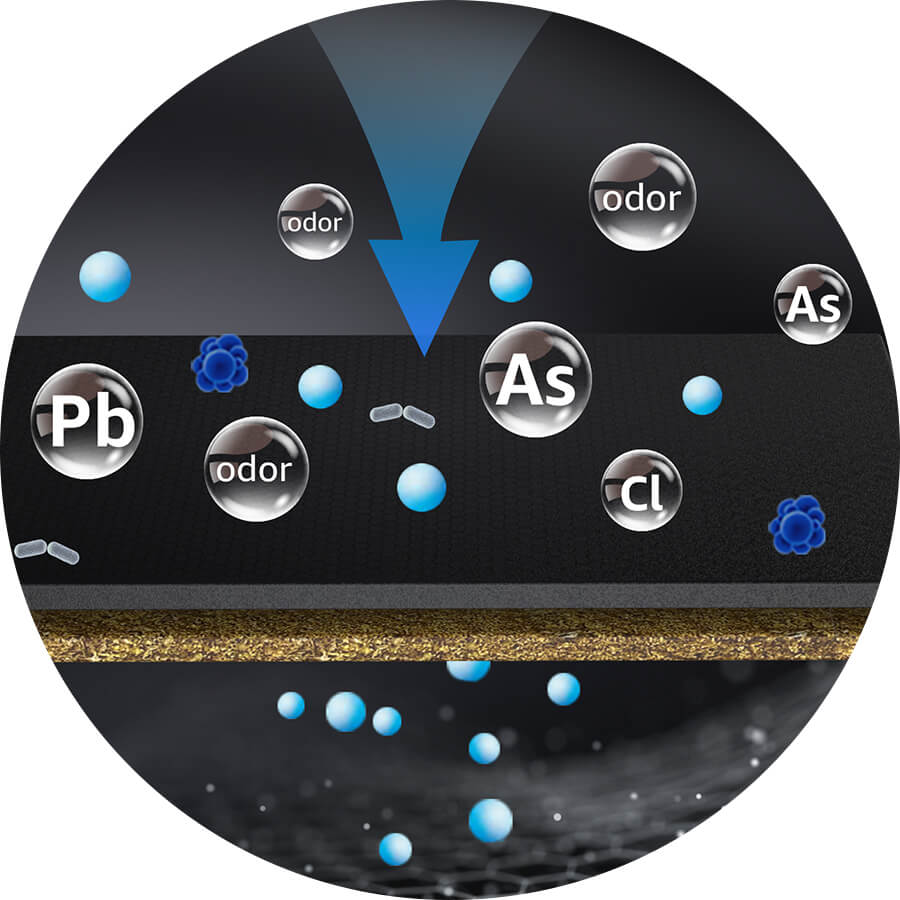 Effective interception
Active carbon block made of natural coconut shell reduces chlorine, odor and heavy metals and improves taste. Added KDF prohibits harmful pollutants from breeding, providing you with safer and cleaner drinking water.[1]
Reference: [1] *Information is based on CARBON BLOCK MANUFACTURING by WQP, June 2001.
More Information
Product Information

Package Dimensions

11.26 x 4.29 x 4.21 inches