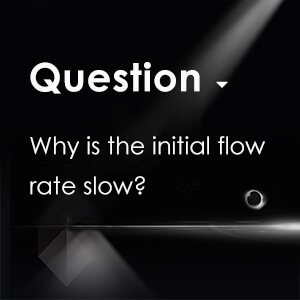 1. Is there any reason I have a slow initial flow rate?
This may be due to the wrong installation of the carbon filter. You can check this by removing the filters from the system and submerging them into a tall container containing clean water, such as the lower chamber of your filtration system. The filters either sink or float. Floating means the micropores contain trapped air, while sinking signifies complete saturation. Transfer the filter cartridges into clean water and allow them to sink to the bottom before reinstalling them into the system.
NB – What you have in your water filtration are fluoride filters. Hence, it is understandable to have a slower flow rate of about 15-20% less under normal conditions.