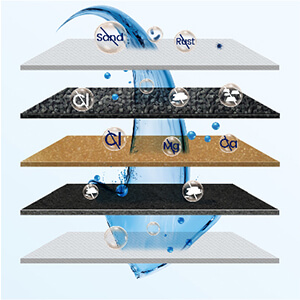 Highly efficient and deep filtration
This water filter pitcher adopts multiple advanced filter materials to reduce impurities in tap water.
The large surface area of filter materials enhances the filtration performance and ensures a fast flow rate that minimizes the waiting time.
Drinking clean and fresh water helps to hydrate your body. Waterdrop water filter pitchers reduce chlorine, calcium, magnesium, iron, metal ions, color, odor, and other harmful impurities tested by the third-party laboratory.