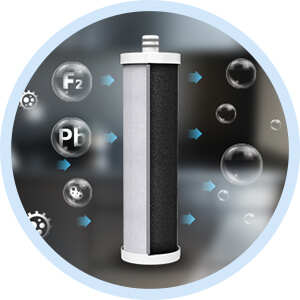 Excellent Filtration
The Waterdrop Undersink stainless steel under sink water filter adopts activated carbon, which is made from coconut shells and has a pore size of 0.5 microns. This filter can conveniently reduce 98% of chlorine and other chemicals while eliminating water scale, fluoride, hydrogen sulfide, and heavy metals. You can rest assured of great-tasting, odorless, and colorless water at all times.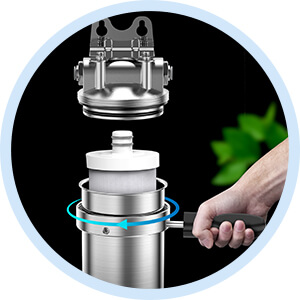 Convenient Replacement
The replacement of Waterdrop under counter water filter is simple. You only need to remove the housing and replace inner filter. The replacement doesn't require any tools and takes less than 30 seconds.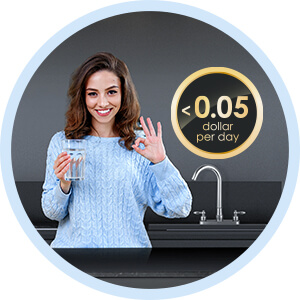 Cost-Effective Choice
Waterdrop gives you ultimate clean water with lower future replacement cost, which costs you only 0.05 dollar a day. You can enjoy consistently clean and safe water with Waterdrop.
More Information
Product Information

Package Dimensions

10.51 x 3.07 x 2.91 inches