Certificate C0145653, by NSF International, 2021.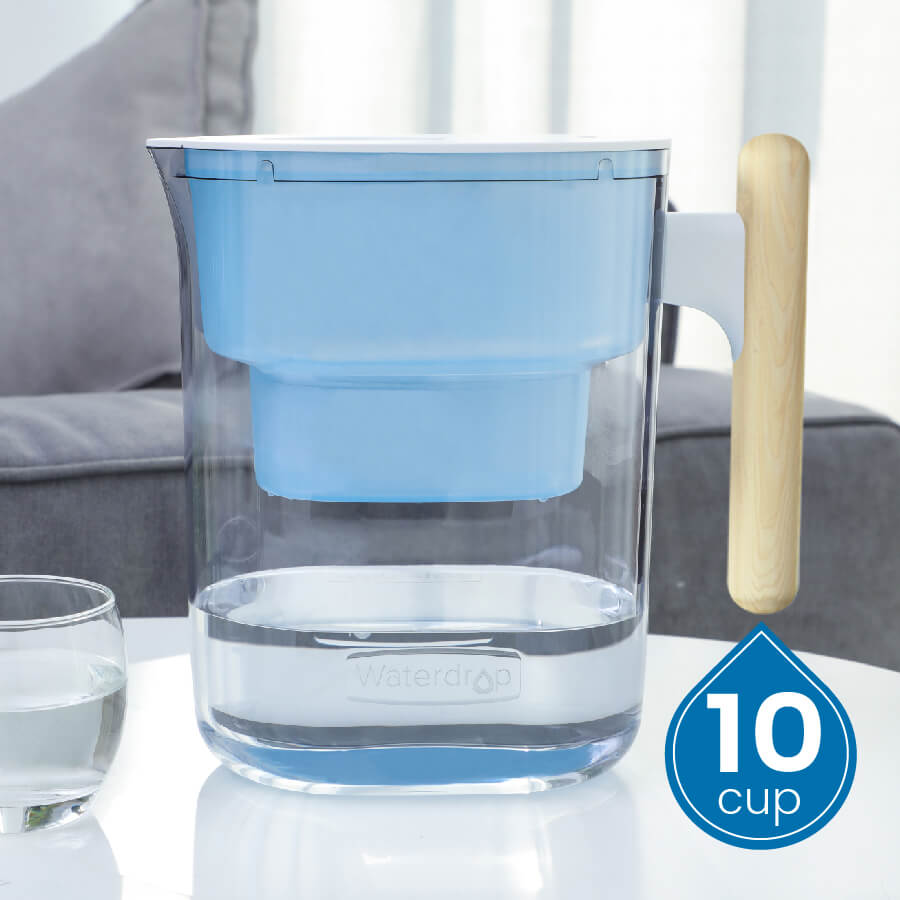 Large capacity
Waterdrop Chubby water filter pitcher has a 10-cup large capacity to save you unnecessary visits to the kitchen.
Fast water flow
The 0.5 gpm water flow offered by the water filter pitcher means you can fill it in about one minute. Now you don't have to wait to get your pitcher filled with filtered water.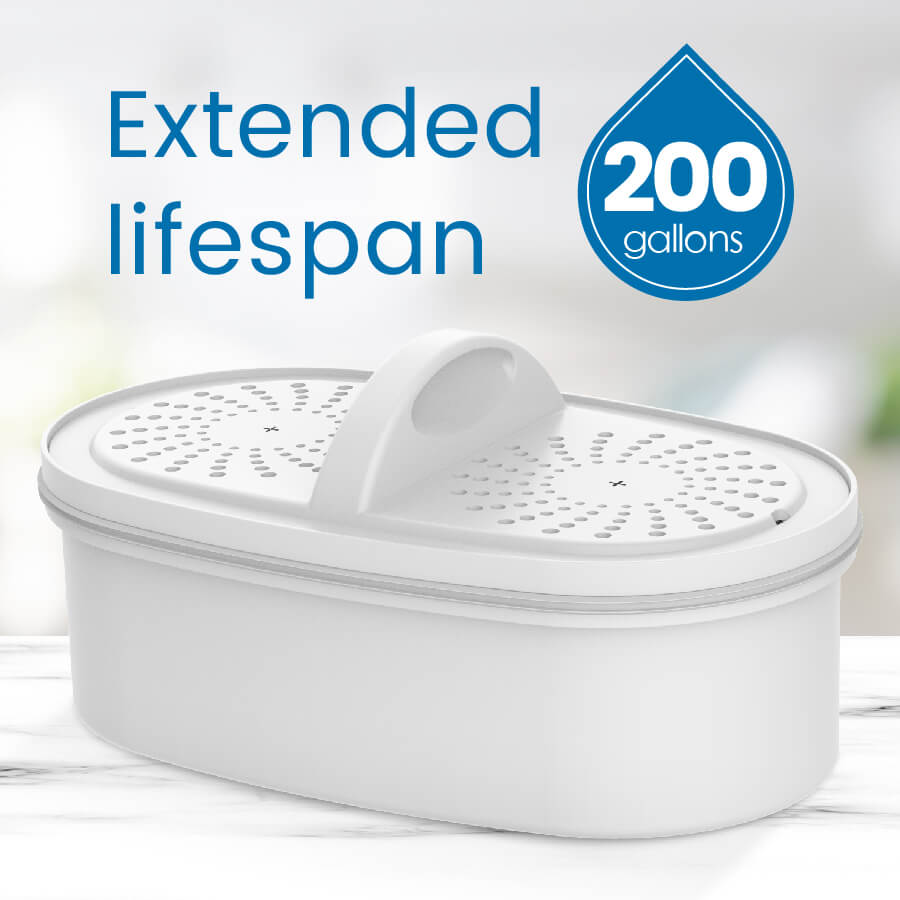 Extended service life
You can expect over 200 gallons of pure water or three months of optimal performance from this filter, about 5 times longer than the normal filter cartridges on the market.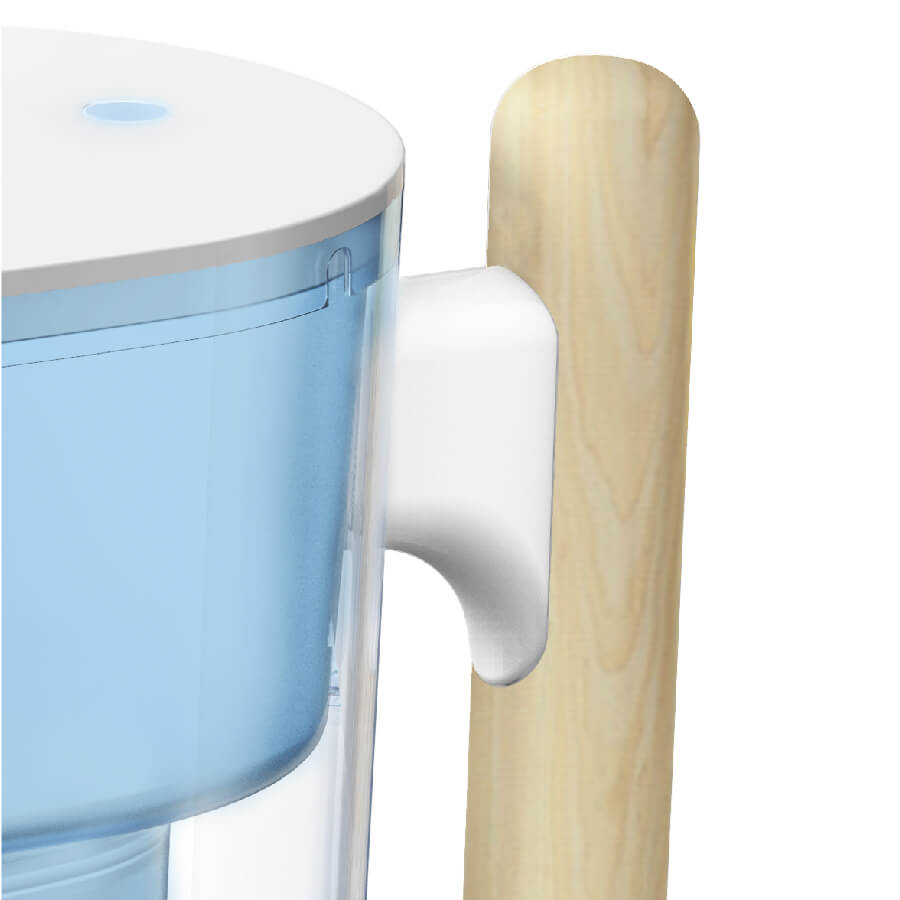 Stylish wooden handle
The wooden handle conforms to human mechanics and is more comfortable to hold. The sleek and stylish pitcher turns a countertop item into a beautiful home decor.
Installation instructions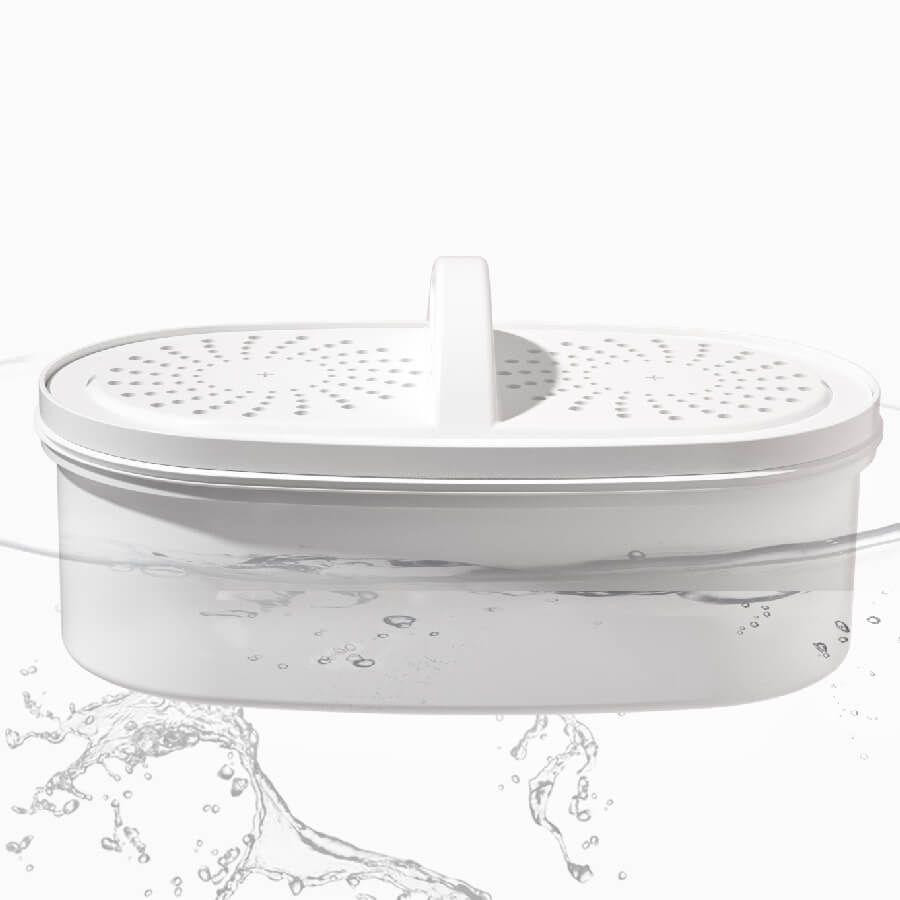 Step 1: Soak the filter cartridge to activate it.
Take out the filter from the package.
Please soak it in cold tap water for 10 minutes to remove bubbles before use to activate the filter and ensure the best filtration performance.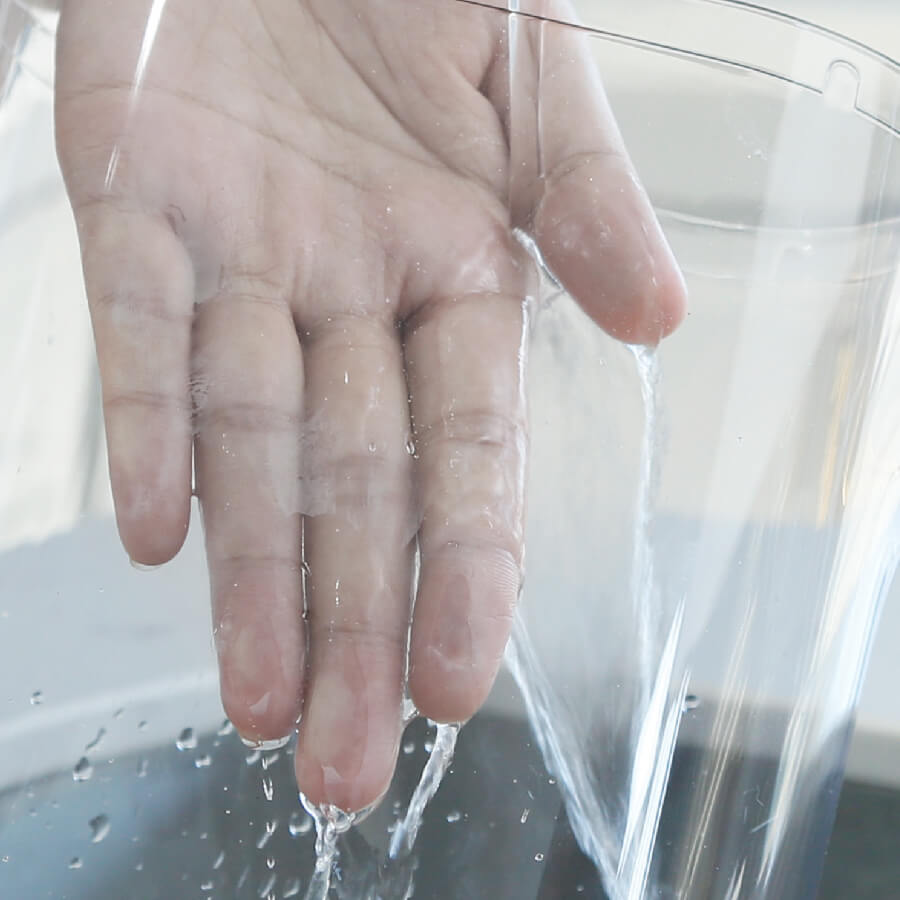 Step 2: Hand-wash pitcher.
Hand-wash dispenser, lid and reservoir with a mild detergent.
Do not put it in the dishwasher. Do not use an abrasive cleanser rinse thoroughly with water.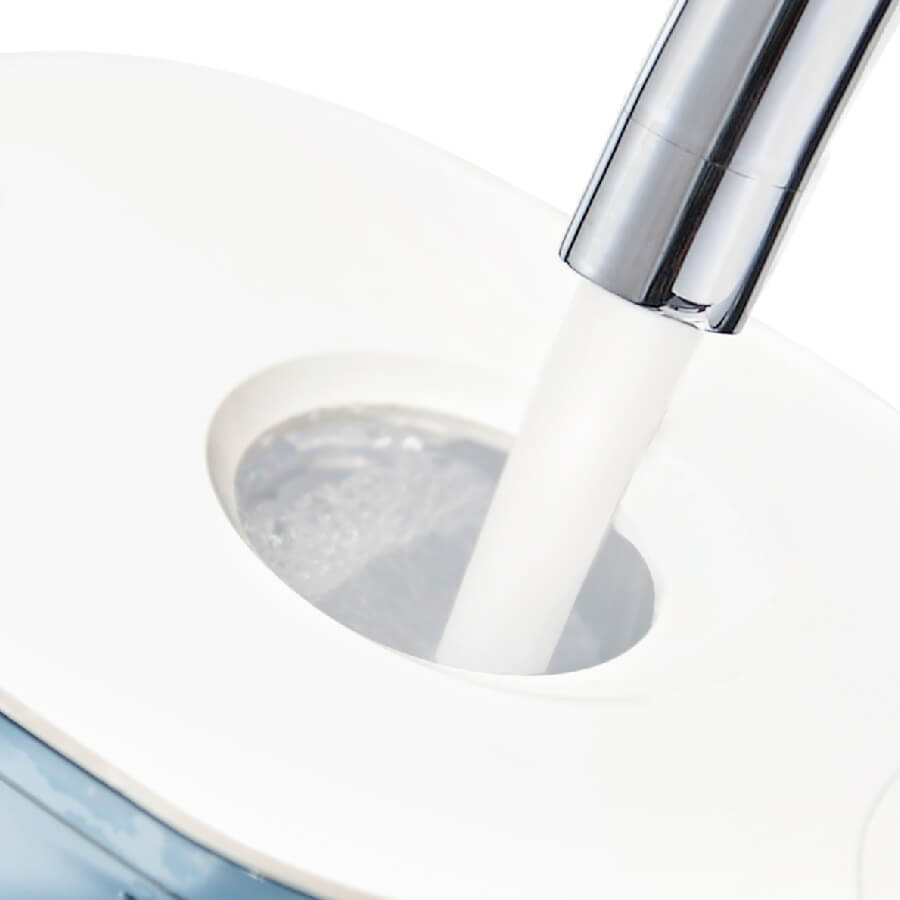 Step 3: Install and clean the filter cartridge.
Install the filter cartridge into the reservoir. Press firmly to ensure a tight seal.
Discard the first two times filtered water.
Step 4: Reset the filter life indicator.
Press the button for 3 seconds until the blue light flashes to activate the indicator. Monitor the filter status as you pour water out.
Note: Repeat this step after each new filter replacement.
More Information
Product Information

Product Dimensions

10.43 x 5.31 x 10.04 inches

Item model number

WD-PT-04B