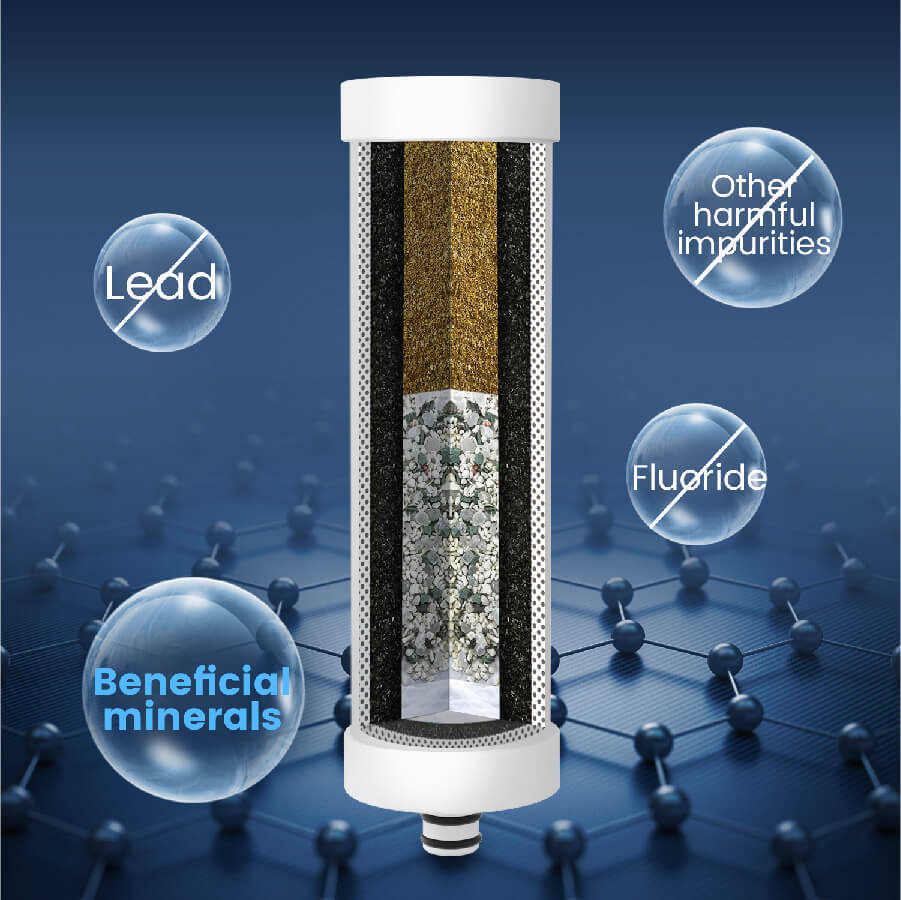 Fresh water for life
This water filter adopts multi-stage filtration to protect you from the dangers of large particles, sediment, lead, chlorine, fluoride, and other harmful impurities. Pure and impurity-free water can improve hydration efficiency and boost metabolism.
The filter adopts mineralized material that can add beneficial minerals to your water. According to the third-party test, Obtaining an appropriate amount of mineral compounds can supplement the lack of elements in your body, thereby revitalizing yourself.