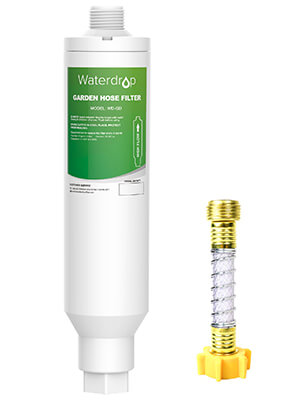 Waterdrop Garden Hose Water Filter
Waterdrop is committed to delivering clean, safe, and great-tasting water.
You can get up to 4 months of active usage of water from our high-capacity inline garden filter.
The garden hose filter can fit any standard 3/4" garden hose thread and can be used with the garden mist cooling system. It will ensure that calcium deposits do not block the nozzles. The atomizer's lifespan is extended, which means you will get clean, contaminant-free water at all times.