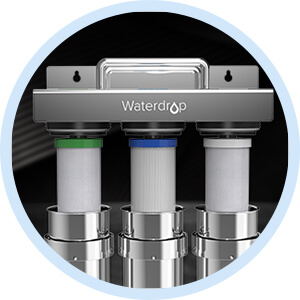 Extended service life
This filter provides you with a six months of optimal performance or 2,000 gallons of pure drinking water. You also get a month install sticker to keep track of the filter installation and replacement dates.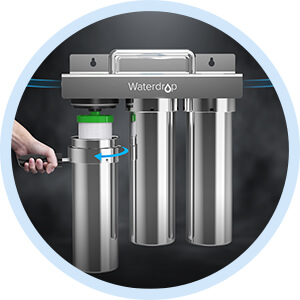 Safe and clean water
The filter housing adopts lead-free, BPA-free and food-grade materials, ensuring safe and fresh water delivery. You can now enjoy premium quality water at all times.
Multiple application scenarios
Filters by AQUACREST are not only effective but also affordable. It's highly recommended for commercial use, including food service, vending machines, office coffee services and for high-quality beverages and food applications.
More Information
Product Information

Package Dimensions

10.47 x 3.07 x 2.95 inches