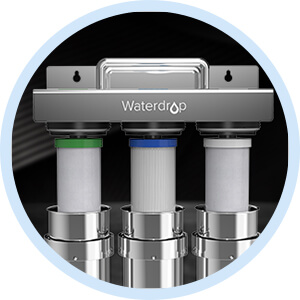 Ultra-long Life Reduces Replacement Frequency
The under counter water filter is equipped with a recyclable housing, allowing you contribute to saving the environment. The 12-24 months lifespan means there is no need for frequent replacements. You are saving time, money, and efforts, while protecting the planet.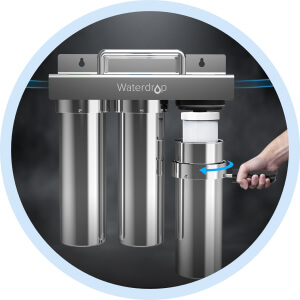 Convenient Replacement
The recyclable housing design allows you to quickly replace the inner filter by just unscrewing the external housing and changing the internal filter.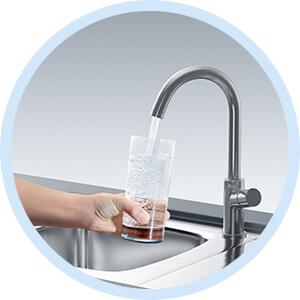 1.59 GPM Large Water Flow
The flow rate can get as high as 1.59 GPM, which means you can fill a 8oz cup of water in 2.3 seconds. Water flow remains stable even at high speed.
More Information
Product Information

Package Dimensions

10.47 x 2.99 x 2.95 inches