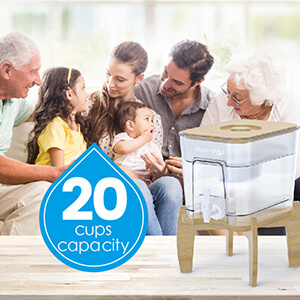 Large capacity and fast flow rate
The 0.5 gpm water flow offered by the water dispenser means it can fill a 20-cup dispenser in about three minutes. You don't have to visit the sink severally, wasting valuable time that could be used on something more important.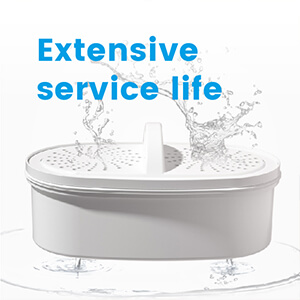 2-month extensive service life
This Waterdrop water dispenser offers 5x lifespan comparing to the 40-gallon conventional filters. It features 2-month extensive service life, which saves considerably on replacement filters and helps to reduce plastic water bottles.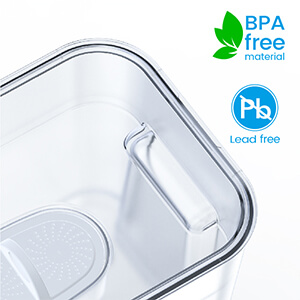 Safe to trust
· Uses lead-free and BPA-free materials to make the container. This means your filtered water is safe from possible harmful materials.
· The package is delivered in anti-slip pads, ensuring that your dispenser doesn't slide when placed on a surface. All you have to do is put it on the water dispenser stand and start using it.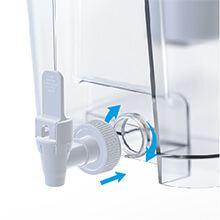 Step1: Install the tap spout.
· Keep the tap spout upright. Fix it with the dispenser by rotating it clockwise.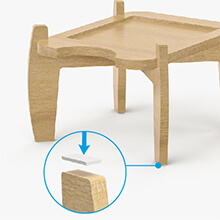 Step 2: Assemble the dispenser stand and paste the anti-slip pads.
· Assemble the dispenser stand. Put the plank on it.
· Tear off the interleaving paper, and paste the protector pad at the base of the dispenser stand.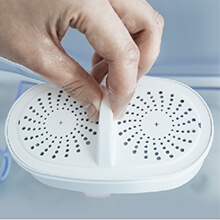 Step 3: Soak the filter cartridge for 10 minutes.
· Take out the filter from the package, and soak it in cold tap water for 10 minutes. This helps to remove the bubbles, in addition to activating the filter.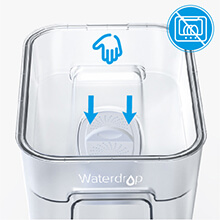 Step 4: Don't wash dispenser by the dishwasher.
· Hand-wash dispenser, lid, and reservoir with a mild detergent. Do not put it in the dishwasher.
· Install the filter into reservoir. Press firmly to ensure a tight seal.
More Information
Product Information

Package Dimensions

13.38 x 11.5 x 9.75 inches

Manufacturer

Dispenser Filter Replacement *1, Water Filter Dispenser System *1, User's Manual *1