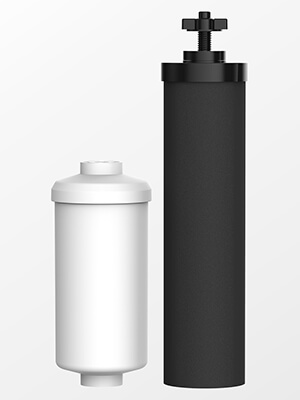 Superior materials to reduce chlorine, sand, heavy metals, rust and sediment.
Perfectly fit the original brand without water leakage.
The installation is simple. All you need to do is to connect the black filter with the white filter.
Cost-effective. Offering a more reasonable supply.
Waterdrop 7990 Replacement Water Filter
Compatible Models:
BB9-2 black purification element and PF-2 fluoride/arsenic replacement filter.
Travel, Big, Royal, Imperial, Crown Series
Propur Traveler, Nomad, King, Big Series.
Doulton Super Sterasyl & ATC Super Sterasyl filter, W9361122 & W9361123 system.
This filter is not sourced by or sponsored by original brand.
*Please note this is a compatible spare part and the manufacturers' names and part numbers have been used only for reference. Waterdrop is an independent brand.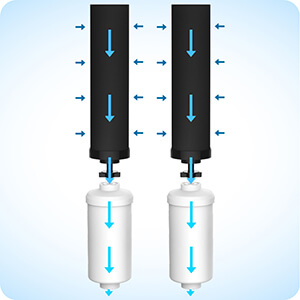 Efficient filtration
The black and white filters are working together. The dual-stage filtration effectively reduces various harmful substances such as chlorine, fluoride, arsenic, odor, sediment and large particles, ensuring the safety and quality of water for home, travelling and outdoor activities.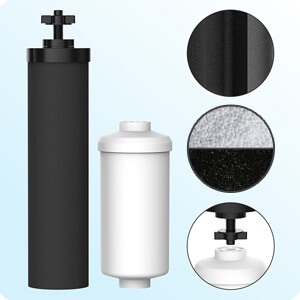 Superior materials
To ensure reduction, the filter uses food-grade fluoride reducer including activated alumina, carbon block and granular activated carbon made from coconut shell. Together with BPA-free housing, you can now enjoy safe water.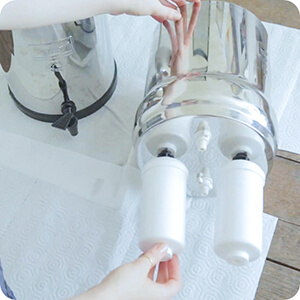 Perfect fitting
This filter is precisely designed to perfect fit the original brand without leaking water. Its functions and quality completely meet your needs, bringing you the perfect product experience.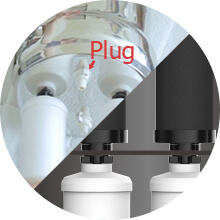 Simple installation
All you need to do is to connect the black filter with the white filter, saving your time and energy.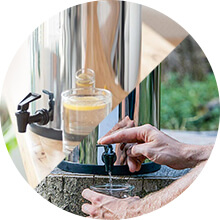 Multiple uses
As an ideal system for home, travelling, outdoor activities and emergencies, the filter can provide you with clean and quality water at home and outdoors.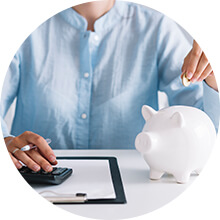 Cost-effective
Reasonable supply without compromising quality. Our supply is less than half of it, allowing you to enjoy clean and fresh water while saving money.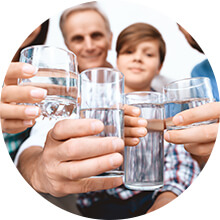 Better water for your family
To protect your family, Waterdrop provides quality, safe and great-tasting drinking water for you and your loved ones.
More Information
Product Information

Package Dimensions

12.91 x 10.79 x 3.66 inches